Lemon Haze Kief Burrito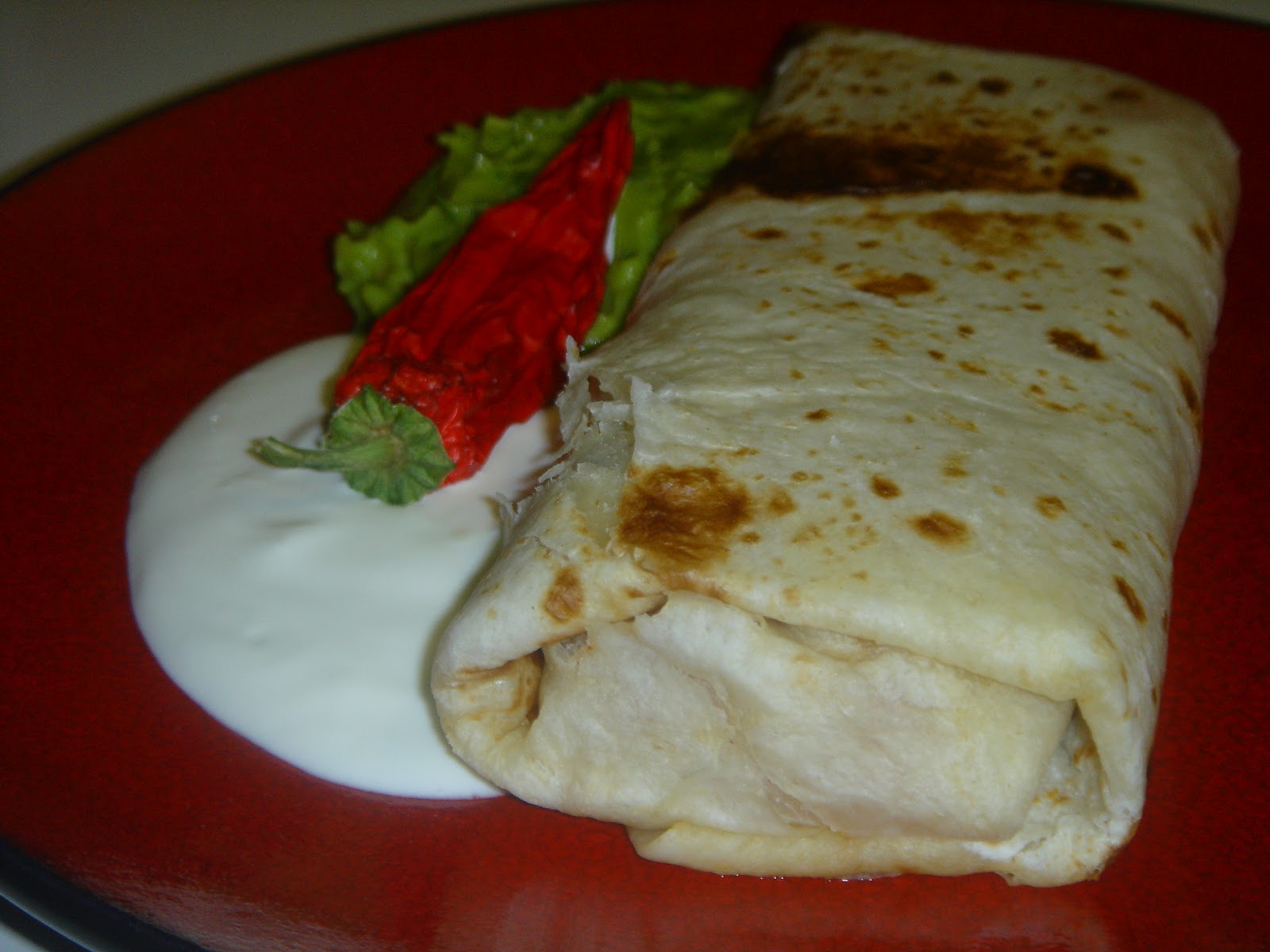 As my very busy Sunday came to a close, I ended up slicing through my left thumb nail and into the rest of my thumb in once quick crescent swoop. I was driven to the emergency room where the Doctor glued my finger back together. After the ridiculousness of this situation, I was still determined to put together a recipe and end the night on a positive note.
What is better to calm my nerves on a night like this? A Lemon Haze Kief Burrito! This dish was very comforting and nourishing to the body. And the medication level was just right to ease the pain of recent laceration incident. Lemon Haze pairs wonderfully with the spicy flavors of the burrito and ties all of the flavors into a wonderful medley. Enjoy!

Mise en place:
1 large flour tortilla
1/3 cup white rice
1/4 cup black beans
1/4 cup pinto beans
1/4 minced cilantro
1 gram Lemon Haze Kief activated 1/2-ounce olive oil
1 tablespoon chipotle sauce
1 tablespoon pico de gallo
1 tablespoon guacamole
1 tablespoon sour cream
2 teaspoons adobo sauce
2 tablespoons shredded Mexican cheese
Directions:
Turn the broiler on in your oven and let it warm up. Mix the white rice, black beans, pinto beans with the minced cilantro and kief olive oil in a bowl.
Spoon the mixture onto the tortilla. Now spread the pico de gallo, guacamole, sour cream, adobo sauce, and chipotle sauce on the bean mixture. Top with shredded cheese.
Roll the burrito into the way you fancy. Place into the oven at 300 degrees for 15-20 minutes.
Serve with a side of guacamole, sour cream and enjoy!
Share this:
---