Headband Spiced Ginger Cake with Orange Cinnamon Drizzle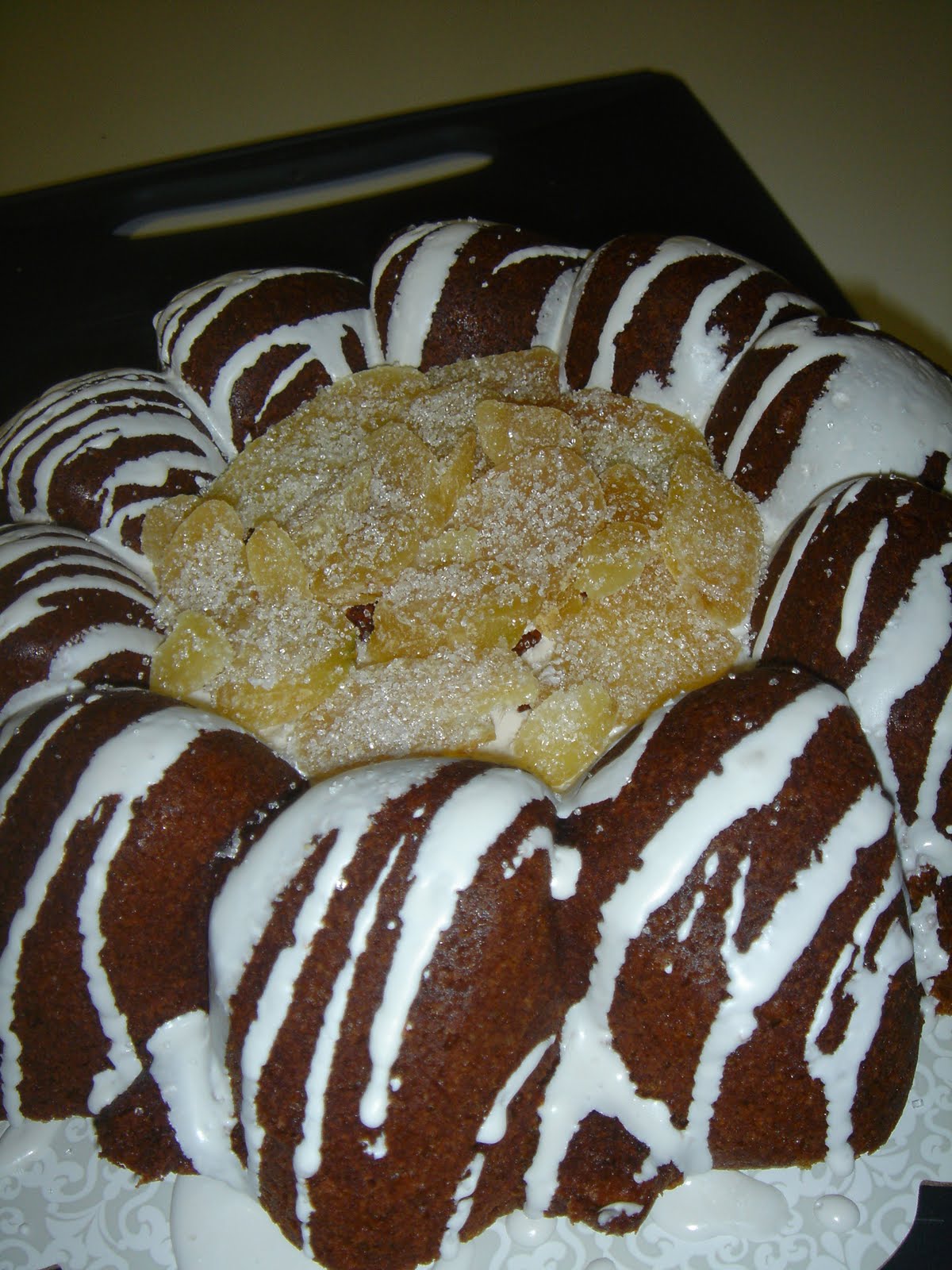 I love, love, love, love spiced ginger cake! I created this cake this past summer for a cookout at my friend Marta's place in Colorado Springs. Everyone loved it so much they all suggested to include cannabis in the recipe. When the time came around to create this cannabis cake, I chose the Headband strain to bake with. Headband, spiced ginger and orange pair so perfectly together that your taste buds have a sensory overload of pleasure. Enjoy with guests or by yourself with your favorite cup of tea. Enjoy!
Mise en place:
5 grams Headband Kief
2 1/2 cups flour1 cup sugar
1 cup powdered sugar
1 cup molasses
1 cup vegetable oil
1 cup hot water
1/2 minced fresh ginger
1/2 cup crystallized ginger pieces
2 eggs
1 tablespoon orange extract
2 teaspoons baking soda
1 teaspoon cinnamon
1/2 teaspoon cinnamon
1 teaspoon nutmeg
1 teaspoon vanilla
1/2 teaspoon cloves
Directions:

Preheat the oven to 350 degrees. Butter a bunt pan of your choice and the lightly flour the pan.
In one bowl, add the flour, cinnamon, nutmeg, and cloves. In another bowl combine the hot water, baking soda, molasses, ginger, kief, oil and sugar. Now slowly combine the dry ingredients into the wet ingredients. Lastly, add the eggs and vanilla until smooth.
Pour this mixture into the prepared bunt pan and bake for 55 minutes or until the cake springs when touched.
While the cake cools you can prepare the orange drizzle for the cake. In a bowl combine 1 cup powdered sugar, 1 tablespoon orange extract, 1/2 teaspoon cinnamon and 1/2 teaspoon water if the mixture is too thick for your taste.
Drizzle over the cake when it is completely cool and let the glaze set. Finish the cake by putting crystallized ginger pieces on top. Enjoy 10 servings of this delicious cake at 1/2 gram a piece. Low doses for many pieces!
Share this:
---