Hi! I'm Chef Jessica Catalano.
I create healthy delicious cannabis infused recipes, teach the in's and outs's of creating medical cannabis edibles at home, and believe that every single one of us has the right to heal our bodies the way nature intended us to.
My goal is to help you create a better quality of life with plant medicine. Cannabis when balanced with whole foods and a healthy lifestyle can help promote a longer and more fulfilling life. In fact, I've dedicated my whole entire career to helping people heal with cannabis.
It's all about your body and your choice.
This entire website is devoted to showing you the best information, simple tips, easy tricks, and effective hacks for at home medical cannabis edibles and hemp edibles. I want you to feel better, become healthier, and consume nutritious food more consciously—all by incorporating cannabis and hemp into your life. More importantly, I want you to love the body you are within.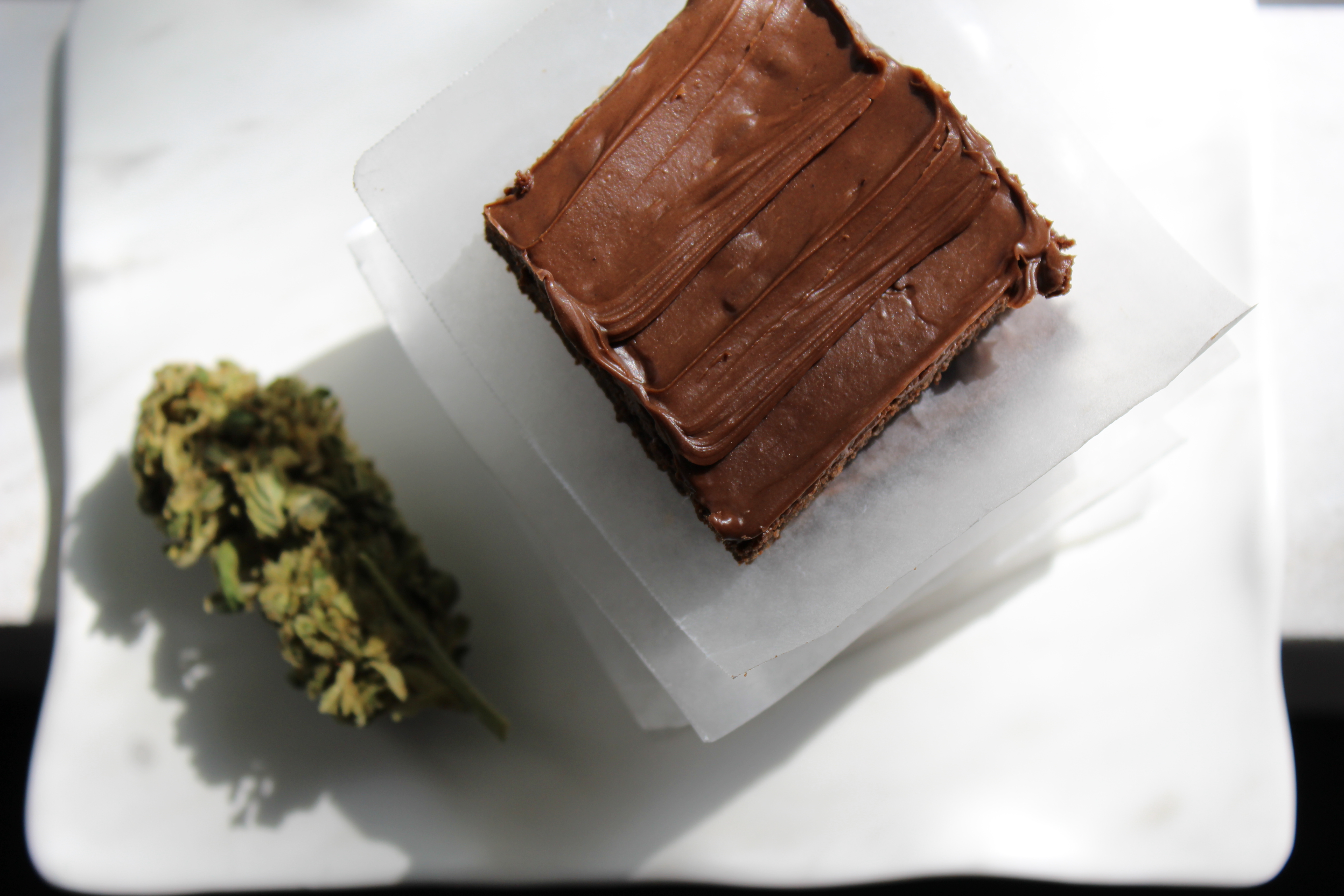 Recipes You Can Expect To Find Here
I have always been about teaching the food history, strain lineage, medicinal properties of strains, and flavor profiles of food and cannabis together. That will never change! However, the recipes that have been developed in the past were generally traditionally based using high fat ingredients.
While these traditional dishes were all delicious and test kitchen approved, there has been an increasing need for high carbohydrate low fat Vegan (HCLFV or HCLF) and raw food lifestyle dishes. Therefore, my recipes have transitioned from traditional ingredients to more health conscious low fat substitutions while still maintaining strain and culturally significant recipes. All previous recipes will still be in the archives, in case you feel the need to have a cheat day. But let's be clear, traditional is never a bad thing, in moderation!
New Vegan Recipes Will Be Rolling Out Weekly
When I moved to Colorado in December of 2007, I was quickly introduced to the Raw Food lifestyle. Immediately, I began to eat a High Raw (50-65% raw) Standard American Diet as I felt a magnetic pull towards the Raw Food movement. I ate this way starting in January 2008 and experienced better health, but not quite perfect health. The funny thing is that I ate many raw vegan foods and included many raw vegan recipes in my 2012 book even though I was not vegan. It was only a matter of time before veganism became apart of my life.
In September 2017 after surgery for Endometriosis, my doctor suggested a Plant-Based or Vegetarian diet to help bring down inflammation in my body. From September 2017 to May of 2018, I tried the vegetarian and pescatarian diets. This transition for me was easy as I was a Vegetarian for 2 years in high school and I had been high raw at this point for 9 years. Plus, Vegetarian foods at this point were much more advanced and exciting!
By May of 2018, I started increasing my raw food intake and began experimenting with a gluten-free diet. In November 2018 I committed to a 100% Plant-Based diet and then in December 2018 I vamped my high raw diet up to 75%+ raw. After years of trying almost every diet under the sun, I found the healing properties of leading a High Raw Plant-Based lifestyle was quite dramatic. Therefore, I chose to commit to the lifestyle long-term. By June 2019, I made the choice to go Vegan, and shortly thereafter created the Hemptarian Diet.
Published recipes on this website will be taking a focus on healing autoimmune diseases, chronic diseases, weight fluctuations, other health issues, and maintaining homeostasis in the body through a High Raw Vegan Diet rich in hemp ingredients. Recipes will be rolling out every Saturday with step-by-step instructions.
Going Hemptarian
After going Vegan, I went down the rabbit hole, hardcore. I looked, tripped, and fell into a mind bending journey that changed who I was. One rainy PNW Summer morning while eating a fresh salad that I pulled from the garden – my consciousness was lulled deeper into that bunny hole. I had plucked the remaining spinach leaves off a plant and pulled the remaining leafless stem from the earth. I fixed a rather fancy Buddha bowl and began munching on the delicious mix of greens and vegetables.
My mind wandered while watching the rain fall onto the gigantic rhododendron's that outline our property. In that moment, I realized how hypocritical it was to not kill animals but kill plants. From that moment, I slowly worked on reducing both animal AND plant death in my life. Botanical fruits became a staple in my diet and the Hemptarian lifestyle was born. It is a botanical fruitarian, hemp (a dry fruit!), and raw food hybrid (75% raw and 25% cooked meals) driven diet that seeks to minimize both animal and plant suffering.
So how much do you need to eat raw to be considered a raw foodist?
75%-100%. So ultimately, it is up to you. Most raw foodists say that food should be "cooked" between 104° to 118°. Once it hits 119°, the enzymes start to degrade. This wiggle room allows you to still "cook" and enjoy foods that are special to you. I adhere to a 75% raw food diet, where the other 25% is cooked plant-based foods above 118°.
Raw not your thing? Don't worry, I got you covered!
Recipes you will also be able to find here: Traditional Vegan, Gluten-Free, HCLFV, Slow Food, Minimalist Cooking, Zero Waste, Kava, and Strain Specific. But mostly raw and cooked Hemptarian recipes <3
Going Zero Waste
When I transitioned into a Vegan lifestyle, I realized my efforts to be green since I was a little child was a poor attempt at most. I was trapped in the consumerist and disposable web that our culture has propagated. Therefore, my family and I decided to commit to going Zero Waste.
What Is Zero Waste?
This term was originated for waste management operations within factories in 2001. Overtime, this term was adopted as a lifestyle within the environmentalist movement. In short, zero waste aims to: send nothing to the landfill, reduce our over consumption of products, recycle plastics/metal/glass/cardboard, donate or giveaway clothing and other items we no longer need, compost, be self-sufficient, and reuse things as much as possible.
Slow Living, Slow Food, and Minimalism
Since moving to a rural suburb of Seattle in February of 2018 our family began to slowly incorporate principles of the slow living, slow food, and minimalism movement. We found that by slowing down to appreciate things in the moment, cooking simple meals at home, and living with things we only really need – life became immeasurably richer. Dropping out of the so called "rat race" is an eye opening experience like no other.
As I walk on the path of high raw veganism, zero waste, slow living, slow food, and minimalism I will be posting: DIY recipes, tips, and hacks. I want to show you how easy it is to walk a greener and more simple life path while also putting your hard earned money in the bank instead of the pockets of big time greedy corporations. Simple living is not expensive or overly complicated, it is quite the opposite! You will be amazed what a huge environmental impact you, as one person, will make. And every little change you make not only affects our environment positively but also inspires others to do the same <3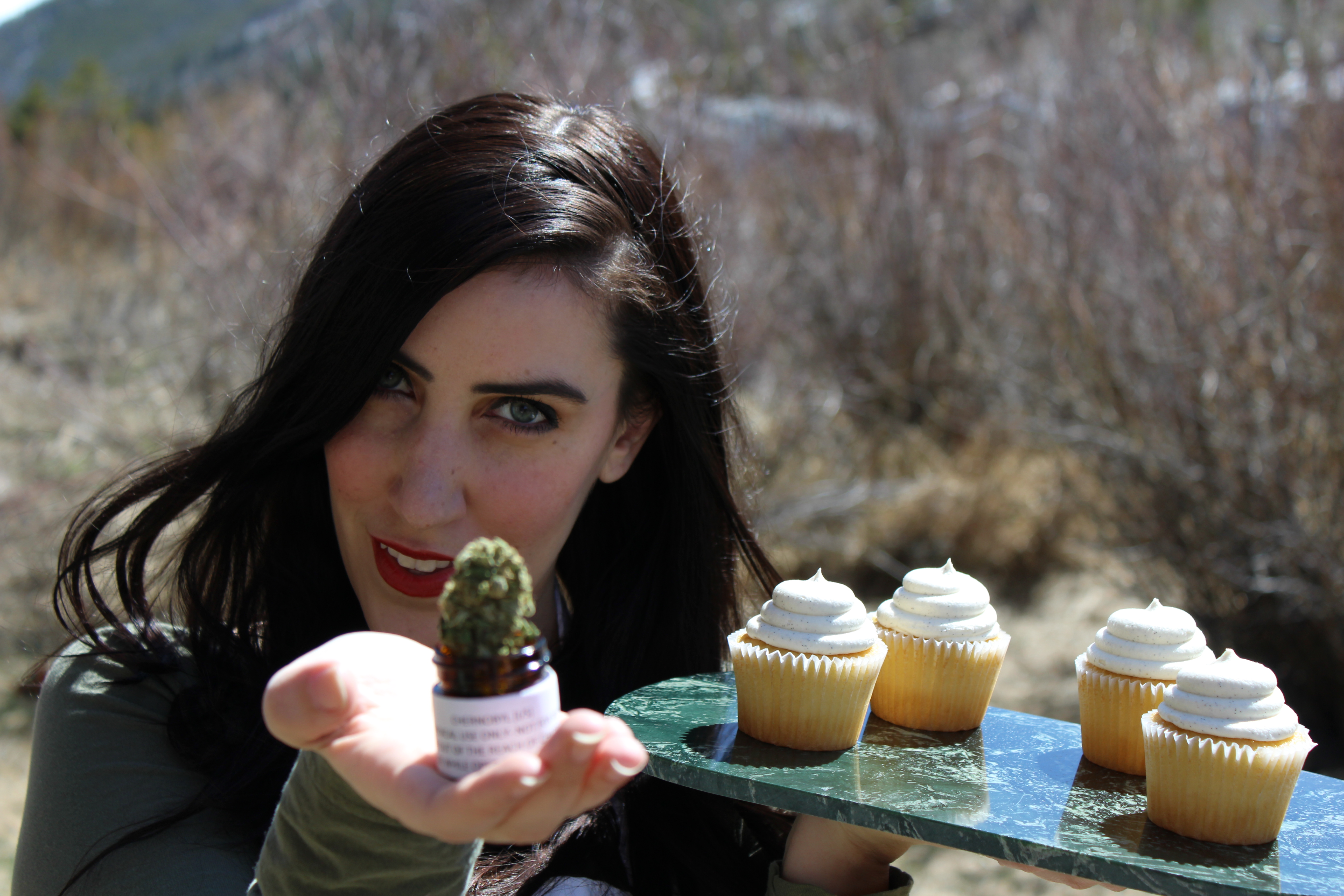 10 Year Cannabis Industry Veteran and Leading Expert
Jessica Catalano is a professional High Raw Food Vegan Cannabis Chef who is classically trained, cannabis edibles expert, recipe developer, food writer, the pioneer of strain specific cannabis cuisine, and author of The Ganja Kitchen Revolution: The Bible of Cannabis Cuisine published by Green Candy Press. She is a Medical Cannabis and Cannabis Lifestyle advocate who has combined her two loves of food and cannabis into stylish medicated dishes for Medical Cannabis patients. She was born and raised in Buffalo, NY and then headed west to Colorado at 23. Catalano holds three culinary degrees: Pastry Arts, Culinary Arts, and Food Service Management that she earned while living in Colorado. Between her education, experience in the bakery and restaurant industry, impressive cannabis industry working experience, and her knowledge of cannabis, she has been called the "OG Cannabis Chef" by many.
Catalano pioneered strain specific cannabis cuisine for flavor, the first chef in the world to publicly do so, by infusing terpenes into cooking and baking via strain specific recipes to elevate the taste in the edibles she creates. What this means is that she uses specific strains in specific recipes to enhance the flavor profiles of the dishes she constructs. For example, Lemon Kush can be paired with Vietnamese Spring Rolls. By doing this, the Lemon Kush will impart a lemony taste with floral and mint undertones which deepens the flavors in this dish because of the similar taste profiles already present in the ingredients. This also helps patients to understand the importance of terpene flavor profiles in recipes for a more enjoyable experience and how each strain will effect their bodies.
In 2009, she began experimenting with Strain Specific Cooking and Baking and launched a blog in June 2010 to share her recipes with medical marijuana patients. The Ganja Kitchen Revolution blog was born and quickly became such a success that in September 2010 she was approached by Green Candy Press. Jessica was offered a book deal at 26 years old which she accepted and TGKR went into production. Two years later it hit the market as the first Strain Specific Gourmet Cannabis Cookbook. It has quickly become the authority on strain specific cannabis pairings and a must have in any aspiring cannabis chefs cookbook collection. Today TGKR still produces free recipes for medical marijuana patients to make in the comfort of their own homes.
Currently, Catalano is the Food Columnist for the international SKUNK Magazine and former cover girl for Tokin' Female of the Month (Skunk Magazine Volume 8, Issue 3). In addition to SKUNK Magazine, she writes for their sister magazine The Highway as a cannabis food writer. She also is a contributing editor to Diane Fornbacher's LadyBud Magazine, contributor to the national Cannabis Now Magazine, and Culture writer for Weedmaps.
Catalano was also named Stoner Girl of Winter 2015 by the Stoner Girl's Guide. She is the former Cannabis Chef at Cultivating Spirits who taught the Cooking with Cannabis Class as well as the Sensational Fusion Private Dinners. She cooked for and co-hosted the first cannabis pairing dinner at the 2015 Aspen X Games with the Cultivating Spirits family. Catalano has cooked for celebrities such as Snoop Dogg in Aspen and has served as a judge for the Denver Hightimes U.S Cannabis Cup in 2012, 2013, 2015, and 2016 for Edibles, Topicals, and CBD products. She is also a former reviewer for Seattle products on "The Proper Cannabis Committee" for A Proper High
She has appeared on TLC, Munchies VICE, and Al Jazeera. Her work has been mentioned in Vogue Magazine, Vice, Al Jazeera, Brazil's Carta Capital Magazine, Buzzfeed, the Associated Press, The Guardian, Business Insider, StarChef's Rising Stars Magazine, Culture Magazine, Skunk Magazine, Cannabis Now Magazine, Ladybud Magazine, FSR Magazine, Denver Westword, the Aspen Times, the Summit Daily, the Cannabist, the Stoner Girls Guide, and many more. She has also done cannabis food writing for StickyGuide, Releaf Magazine, Smell the Truth, The Nug, PROHBTD, Whaxy, Stuff Stoners Like, the Smoking Bud, Starchef's, Leafly, High Times Magazine, VICE, MUNCHIES, Colorado's very own weed-rag The Daily Doobie, and many other publications.
As a Medical Cannabis patient herself, she has extensive knowledge since early 1997 for medicinal purposes. She continues to strive for excellence both in cooking, baking and Medical Cannabis knowledge. Her goal is to help as many Medical Cannabis patients as she possibly can creating a better quality of life for them. She explores the health benefits of cooking with cannabis which when balanced with good nutrition and a healthy lifestyle can help promote a longer and more fulfilling life. She is also a passionate runner, bodybuilder, and martial artist (Taekwondo), who draws upon inspiration from exploring the Pacific Northwest to fuel creativity in the kitchen and gym. Catalano currently resides in a suburb of Seattle, Washington with her husband, daughter Mary Jane, Bombay cat Mao, and Russian Blue cat Rarity.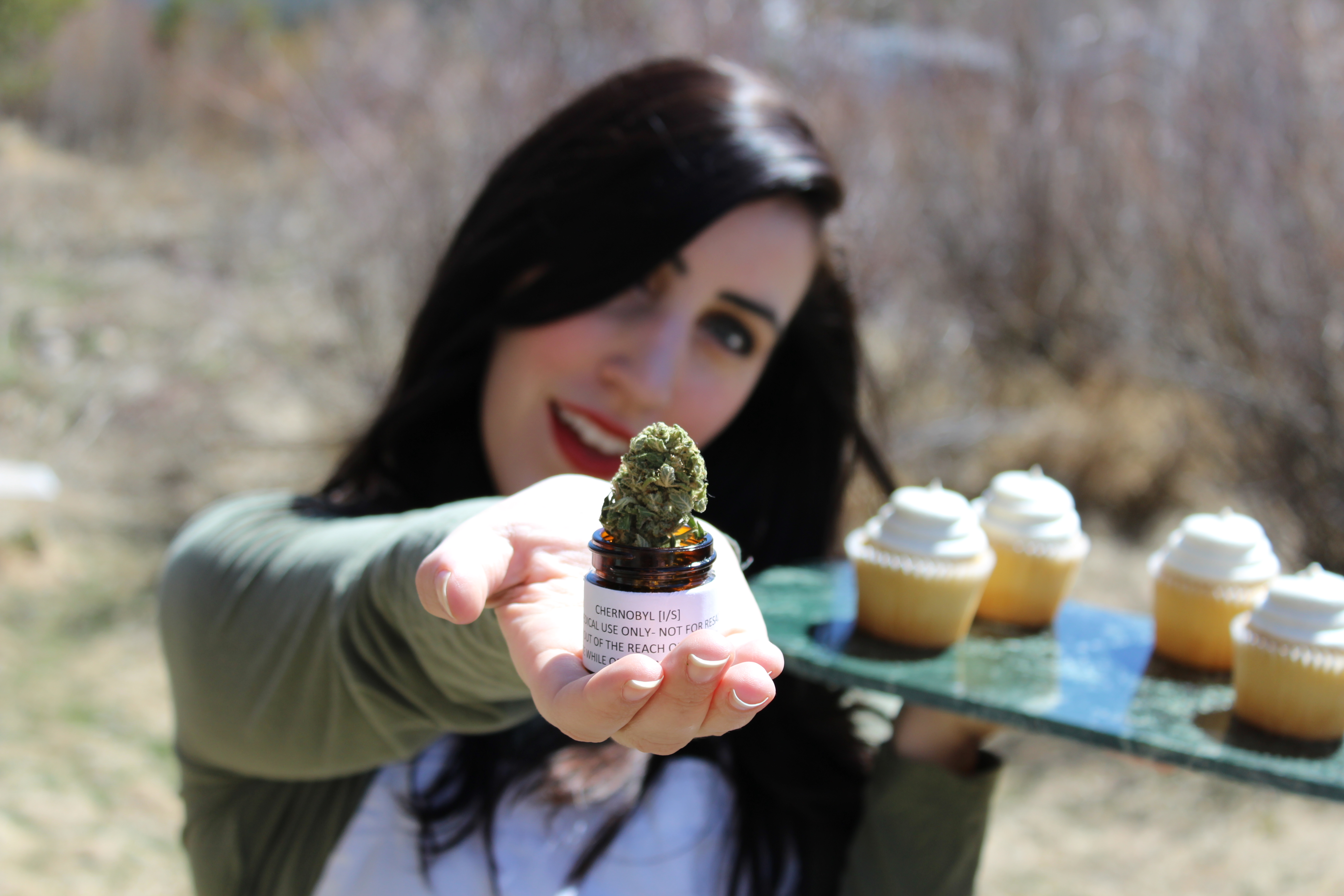 Get in Touch:
Questions? Press and media inquiries? Fan mail? The fastest way to reach me is via email at Info@jessicacatalano.com
You can also check out my press page for interviews, videos, and my freelance recipes from 2010 to present day.
I hope you love what you find here!
My recipes and book are my gift to you. I hope that they bring you good health, happiness, and a return to nature. Happy cooking and baking!

Please read our legal disclaimer for the terms and conditions of this website.