Sour Space Candy Thai Banana's In Coconut Milk (Kluai Buat Chi)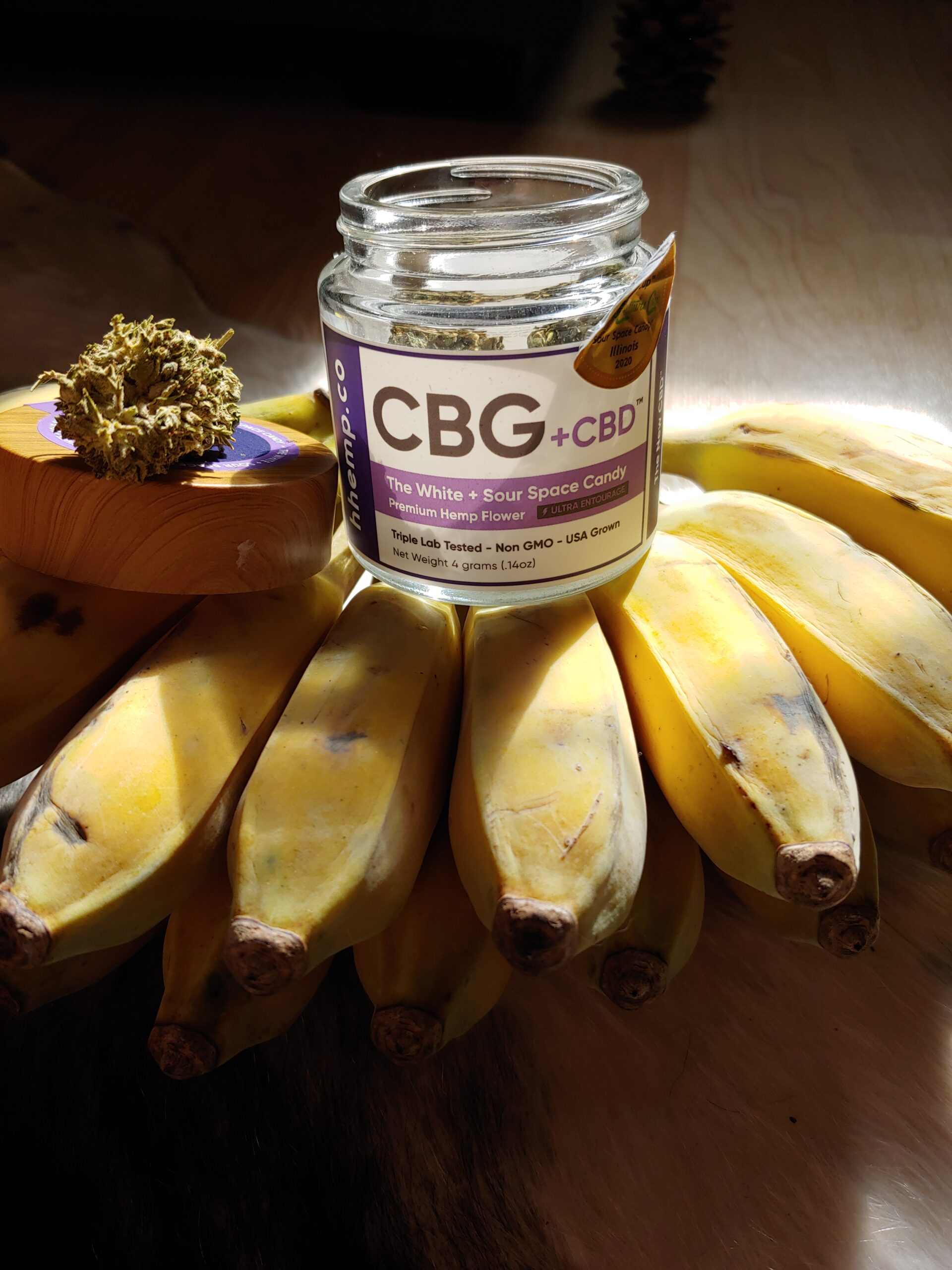 Kluai Buat Chi, is a delicious traditional dessert served after dinner in Thailand made of banana's and coconut cream. It is a dish that can be served warm like a soup, chilled in the fridge and served cold, or poured over ice in a bowl when heated. When paired with the cultivar Sour Space Candy, this dish is taken to the next level with notes of apple, citrus, and cream.
Thai Bananas's are one of those fruits that make me really happy due to their multiple uses in the kitchen. When the banana's are green or greenish yellow, they are perfect for grilling, frying, or making Kluai Buat Chi. When they are fully ripe, these delicious little morsels are creamy and sweet when eaten raw. You can enjoy them as a healthy fast food snack, chopped up in fruit salad, or baked into treats.
This recipe is a great hemp infused dessert after dinner to help relax you into sleep. Both the CBG, CBD, and tryptophan create a little vortex of sleep deep within your body. This is the perfect recovery dessert after a hard session at the gym or a long day chasing the kids around.
Mise en place:
8 Thai banana's cut into quarters
1 can full fat coconut milk
1/4 cup infused Sour Space Candy hemp coconut cream (1 gram infused)
2″-3″ pandan leaf or 1 tablespoon vanilla extract
1/4 cup raw cane sugar
Directions:
Add the full fat coconut milk to a pan with the pandan or vanilla and cane sugar. Bring to a boil for 2 minutes.
Remove the pandan leaf and continue to boil until the mixture reduces slighlty.
Drop to a simmer, then add the Thai banana's and a little more sugar if desired. Simmer for 5-10 minutes until the banana's are tender but not falling apart. Add the infused cream on top of the banana's and cook for another minute.
Pour into a bowl to serve warm or over ice to chill. You can also chill this dessert in the fridge and serve cold that way. Enjoy!
Dosage:
If a gram of Sour Space Candy flower tests at 17 percent CBDa, then butter infused with the gram would include 170 mg of CBD when extracted properly. This dish serves four at 42.5 mg per serving.
Therefore, substitute the number of your hemp's CBD percentage and the amount of flower you have and do the math to figure out your dosing. If you want a smaller dose, cut the flower down to a smaller portion. For a larger dose, add in more.
Stain Pairing Suggestion:
When preparing this recipe, I would recommend pairing strains that possess earthy, fruity, and creamy terpenes and flavonoids. The following hemp cultivars would be ideal: Hawaiian Haze or Lifter. If you do not have access to these strains, then use your nose and taste buds to find other cultivar's that have similar smell and flavor profiles.
Share this:
---