The Ultimate Cannabis Lamb Burger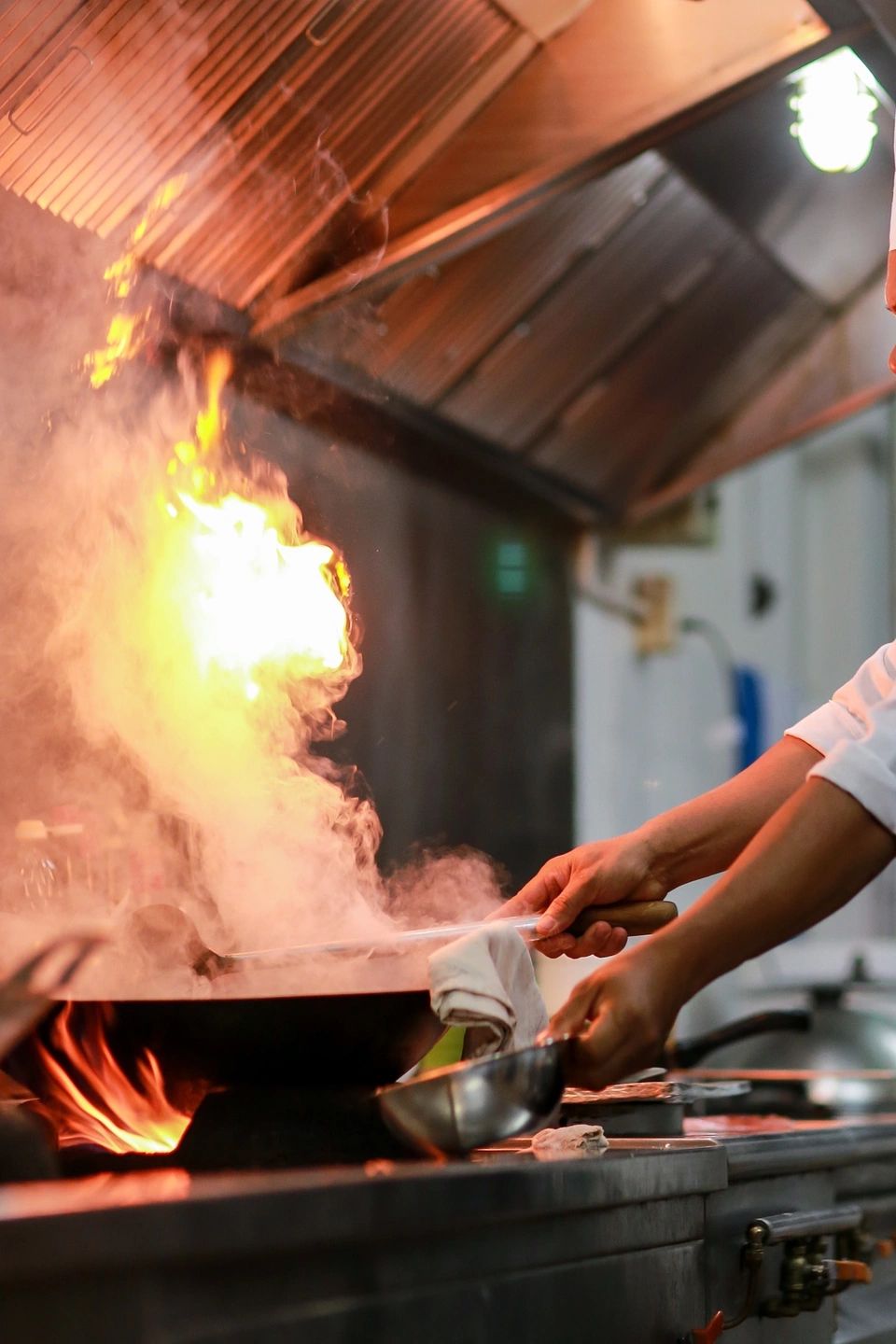 The Hamburger. This delightful sandwich has landed itself into quite the historical debate about its origin. In 1900, it was recognized that "Louis' Lunch" sold the first hamburger in the United States specifically New Haven, Connecticut . But various claims of creating America's first burger had been around well before Louis' Lunch food wagon was selling them.
In 1885 claims of selling a ground beef sandwich came from the Erie County Fair Grounds in Hamburg, New York and also at the Seymour fair in Wisconsin. A claim in 1891 by White Castle, said that the burger was invented in Germany in the town of Hamburg by Otto Kuase. Many people have claimed to have invented the first hamburger but no one to this day has come to an agreement over who was the first person in history to invent such a mouth-watering concoction.
Different variations of this sandwich have developed over the years. Salmon, Lamb, Turkey, Pork, Chicken, and variations of vegetarian patties have stepped up to the plate to substitute for traditional beef. "Slugburgers" also have a long history in America that many people are not aware of. This burger's ground beef is mixed with an extender such as flour, ground bread crumbs, textured plant protein, and eggs.
These techniques were used to extend meat patties during times where money was very tight for both businesses and home life. The beauty of this burger, is that it helped to feed blue collar men so that they had enough energy for the day to perform their tasks. It was not uncommon for people to consume a burger in the morning for breakfast to acquire a calorie dense meal to provide energy for the day.
Fast food chains have developed over the years as well to mass produce thinner hamburger patties instead of thicker ones at a cheaper price. These burgers though, are not the same traditional burger recipes that are found in American restaurants or homes. Burgers are generally served after being made by hand at picnics, barbeques, social gatherings, and as a fast meal in residential settings.
I decided to pay tribute to the "Butter Burger" which was developed in the Upper Midwest. Butter Burgers in my mind are one of the most savory, luxurious, and sinful burgers I have ever eaten. A pat of butter is used to butter the insides of the roll and then placed on a flat grill, grill, or oven. Or it is melted over the patty itself for a luxurious mouth feel and taste. I love Lamb. Yes, Brick Tamland would be proud, as Lamb burgers are where it is at.
The Ultimate Lamb Burger, is a distinct paring of ingredients that are complimentary flavors and textures creating a unique sensory experience on the palate. Honey Goat Cheese Mint Lamb Burgers with Raspberry Cough Buttered Pretzel Roll and Raspberry Balsamic Caramelized Onions topped off with Raspberry Balsamic Vinegar Reduction. Hungry yet?
After mulling through all the possibilities in my person strain collection (dim lit shelf after shelf of vacuum sealed jars with strains I have collected since I moved to Colorado in 2007), I decided on Raspberry Cough. This strain is the cross of Cambodian X Ice at 70% Sativa by Nirvana. Sweet tones of floral raspberry mingle with undertones of spice making this the perfect strain to pair with a raspberry balsamic vinegar reduction.
I received this delicious Raspberry Cough from a home grower I met on the front range of Colorado years ago. As I popped the air tight seal, I was hit with beautiful floral tones and a thrill comparable to opening a fine aged wine that had been sitting in a cellar for years. It was only fitting that I paired it with the Raspberry Balsamic Vinegar I was gifted from my future brother and sister in-law from the store Olive Fusion in Breckenridge, Colorado. This strain provides for an alert and functional mind with a calm center of peace. It is great for depression, outdoor activities, spiritual contemplation, and chronic pain. Enjoy this burger at a dinner party, social function, or as a private lunch or dinner with your loved one.
Mise en place:
1 pound ground organic grass fed lamb
1 bottle Raspberry Balsamic Vinegar
1 bottle olive oil
4 fresh sliced baked pretzel rolls
1 extra large sweet onion or 1 1/2 large onions
4 ounces honey Chevre (Cheese made of goats milk)
3 large sprigs of fresh mint leaves
4 tablespoons of Raspberry Cough cannabutter with the dosage of your choice per tablespoon (Raspberry Kush or Raspberry OG would be acceptable stain substitutions but keep in mind they are of the Indica variety. I recommend the 100mg to 500mg range for these burgers.)
1/2 teaspoon turbinado sugar
salt and pepper to taste
1frying pan or grill
1 baking sheet
1 small frying pan
Directions:
In the small frying pan, add 1/2 cup of raspberry balsamic vinegar. Bring it to a boil then reduce to medium heat. Add 1/2 teaspoon turbinado sugar and stir until it is dissolved. Continue to cook the mixture until it reduces and you lose about 70-75% volume. Pull and set aside once the mixture has reduced sufficiently.
Slice the onions and add them to a hot pan with olive oil. Gently sauté then liberally add the Raspberry Balsamic Vinegar (about 1/4 cup worth). Sautee the onions till they become translucent and the vinegar reduces. Add a little splash of vinegar and drop the heat to the lowest setting. You need to monitor this and keep adding a little moisture with the vinegar while it is on the stove. Not more than a few teaspoons when it starts to get dry. Be sure to monitor the pan as you move on to the next step.
In a bowl carefully combine the lamb meat, whole mint leaves, and honey Chevre until fully mixed. Be gentle with this as you do not want to pulverize the soft cheese. Divide the meat mixture into 4 equally sized patties and gently press it between your hands further to make the burger slightly larger than the size of your roll.
Liberally season your patties with salt and pepper then grill or pan fry the lamb burgers to your liking. You can also season with dried garlic if you desire. I recommend cooking the patty to medium rare as the flavors and juices of the lamb are at their best. While the burgers are cooking to the internal temperature you prefer, turn your oven onto broil.
Take 1 pretzel roll and cut the tablespoon of cannabutter into half. Take one half of the cannabutter and butter one side of the pretzel roll. Then repeat for the other half. Do this for the rest of the buns and place them butter side up on the baking sheet. Once the oven is hot, place the tray into the oven and broil them until they become lightly toasted and the Raspberry Cough Cannabutter is completely melted.
When the burger is done, pull and place onto the bottom of the roll. Divide the caramelized onions equally and place the divided portion on top of the meat. Dress the burger with the amount of Raspberry Balsamic glaze reduction of your liking. Top the bun with the remaining pretzel bread and enjoy! This burger is best enjoyed as is, but feel free to add lettuce, tomato, and butter pickles if you desire more vegetables. Serve with a side of sweet potato fries or side salad and your favorite beverage for a compete meal.
Share this:
---