The Ultimate 420 Product Guide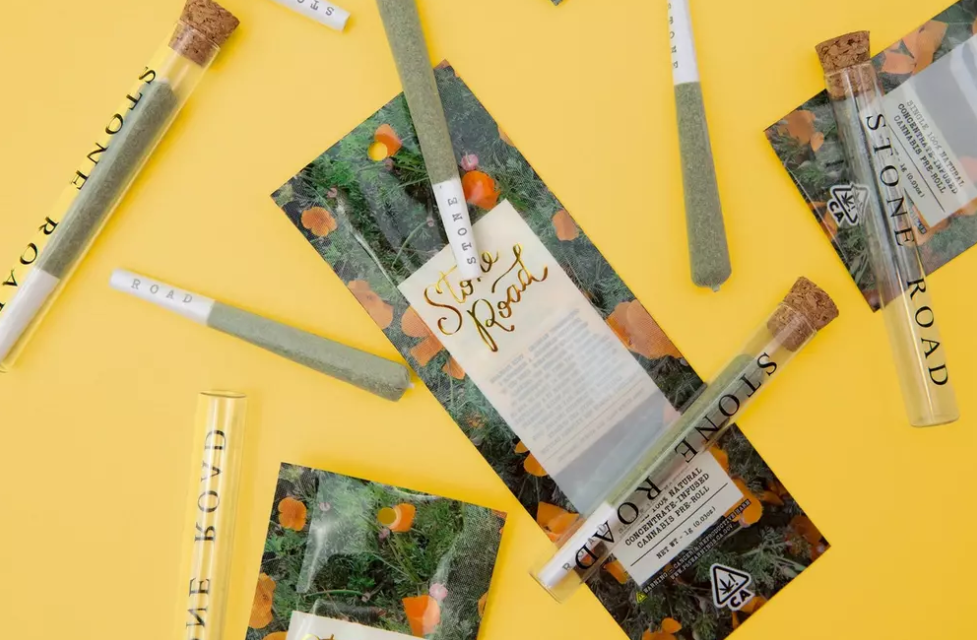 In the world of weed, nothing is more exciting than new products to tinker around with or new flower to enjoy on the big day. Whether that product is a gift for yourself or for a loved one, ogling over smoking accessory gizmos and the latest bud is always so much fun!

Smoking and dabbing accessories have come a long way from the old-school past of gravity bongs and pop cans. It seems like every year, something totally innovative comes out that pushes the boundaries. Or something archaic is totally re-imagined in the most beautiful way.

In the sea of ever evolving 420 products, it is always important to find quality craftmanship that is worth your time and money. And it is even more important to find goods that will stand the test of time!

CBD rich cultivars are constantly pushing the boundaries as the breeding evolves at the grower's hands. Rich in terpenes, many CBD brands are producing the most delicious strains to smoke! And companies with THC rich weed products are constantly upping the ante.

These eight 420 products will bring your 420 celebrations and 420 gifts to yourself to the next level.

Blazy Susan
Did you live in a house that had a "Lazy Susan" in it growing up? I sure did, and it seemed every time I wanted a snack, I was always mesmerized with every push of my hand as it spun snacks around. Now, as an adult, I love that this concept has been reinvented! And I must say, the fact that I can spin around all my weed treats and accessories on one adorable tray is just as enthralling!

When it comes to accessories to house all your other fixings in one beautiful space, the Blazy Susan rolling tray is the answer. And you can add more toys to the tray with all their rad options online when you order one. On this tray you can house: papers, a dabbing station, prerolls, a dab pad, phone holder, ashtray with bowl cleaner, grinder, filters, lighter, and tips. There are also spots for your dab rig, joints, or bowls.

Pink not your thing? Then don't worry. Blazy Susan comes in several color options making it very easy on the eyes. Though, pink is definitely iconic and eye catching with this brand. The pink rolling papers and cones are just beautiful! And the icing on the cake? The 420 discounts on all products! Now, you don't have an excuse to buy yourself a treat this year.

Price: Starting at $79.99

Dangle Supply

For all you outdoor enthusiasts, this is like if REI had a baby with weed, and the baby was obsessed with titanium craftsmanship. High quality titanium and ingenious design make these sleek smoking accessories a must have. This type of metal is not only unbreakable, but it is medical-grade non-reactive titanium metal. Which means you are actually making an investment in a piece that will essentially last a lifetime.

Out of all the products, the DangleBong Titanium Water Pipe and the WizardStix Titanium Wizard pipe are must haves. Seriously. Get them. Like now. These are quality pieces that will last a lifetime and keep giving every 420-holiday celebration. Unlike a ceramic wizard pipe or a glass bong, neither of these will break if they fall out of your pocket hiking or even think about breaking if they fall off a cliff. Plus, there is a handy carabiner that will lock the Danglebong to your backpack or pants. Who doesn't love that?

And did I mention that the DangleBong Titanium Water Pipe is the worlds first and only titanium water pipe? Plus, the 18mm downstem and percolation holes definitely deliver a very crisp and cool hit. The terpenes in your weed are just as tasty as ever and definitely shine when smoked out of a titanium pipe. Lastly, the glamping vibes that come from these pipes are just so tight.

Price: DangleBong $142.69 & WizardStix $69.42

Vessel

This brand has all the super futuristic techy Tesla feels coursing through its products. Sleek, elegant, futuristic, and ergonomic – these products are a statement piece. Since 2018 Vessel has been working without abandon and truly raising the bar in the accessory department. Ultimately, they are intent on setting new standards by constantly pushing boundaries.

Vessel products cover all the major bases in the cannabis accessories space. For smoking dry herb, they make: one-hitters, storage cases, grinders, ashtrays, lighter fluid, and lighters. For vaporizers, they make: vaporizers of every kind, chargers, charging cords, cases, wallets, and hideaway sleeves. The designs and engineering behind these products are what sets them apart from the pack. Guaranteed to stand out in a crowd, these products are a must have for any cannabis enthusiast.

The showstopper out of all the vessel products is "the Helix" which is for dry herb. Remember the days of going to the hardware store to build a pipe out of miscellaneous metal items in the plumbing and pipe sections as a teenager? This is the grown-up space-age version that will just blow your mind. A nod to old-school ingenuity, meticulously crafted, and a patent pending double helix design will make this your new obsession. It boasts a delicately balanced cooling and filtering process that is unlike anything you have ever tried. And it has a lifetime warranty to boot!

Price: $8-$89
The Terpene Book by Jack O'Leary

For all the terp lovers out there, this book is for you! Literature can be an accessory, right? Trust me, this 420, you are going to want to buy this as a holiday present for yourself. This book is a game changer, as it is a complete guide to all things involving terpenes. As an up-and-coming trend, these essential oils bring a myriad of positive effects on the body. And can be used in various applications to bring about positive energy and experiences in your life.

This book harnesses the powers of terpenes and teaches the reader how to use them for multiple medicinal benefits. Talk about plant power! Jack O'Leary guides the reader to learn the various culinary applications, recipes, and homemade product recipes. Plus, he covers guidance on what cultivars to buy, how to pick out the right concentrated products, and what strains have what terpenes. With this knowledge the reader is prepared to navigate the market with confidence.

Jack O'Leary also encompassed the latest research studies on terpenes and their helpful benefits. Many interviews are contained within this book from experts in the field such as Dr. Ethan Russo and me, Chef Jessica Catalano, which help the reader to understand terpenes from another perspective. All in all, this one book you do not want to miss! Plus, it makes a great coffee table piece as a conversation starter with guests.

Price: $24.99

Rolling Stoners Box by The Rolling Stoner's Club

This is heaven in a box, utterly. We all know how hard it is when you run out of rolling papers and/or crutches. Total buzzkill for any doobie or spliff enthusiast at that moment of realization. That is where the "Rolling Stoners Box" comes to the rescue to make sure you always have your supply. It is a curated box full of high-quality rolling papers and crutches or coal filters from all around the world. This box is delivered to your doorstep on monthly rotation and even comes with a surprise!

Each box fits your needs as a consumer and are hand-picked based on your personal preferences. There are two main box types to choose from, the "Casual Stoner" which comes with enough supplies for 200+ joints and the "Expert Stoner" with enough for 350+ joints. And you will never be bored, because each month you will have different brands delivered to your door in sustainable packaging. Great for both you and the environment!

The absolute best thing about these boxes is the exposure you get to different products from around the globe. You will never have a dull moment with the variety you receive. You also never have to worry about the postman knowing what is coming to your house as the packaging is very discreet. So much so, that you will even be asking yourself, "What the hell is this? Did I order something?"

Price: $19.59-$90.10
Sky Wellness CBD Skincare Routine Bundle

Sky Wellness is a brand you want to keep an eye on as they cater to not just the human variety but also animals. They also set the bar very high when making quality products with quality ingredients. With a goal in mind to help people and animals feel better – you know they are in it for the good fight. Products are made from only the finest quality raw ingredients in safe and certified facilities. And it is affordable and light on the pockets!

Move over Clinique. This product is for all the ladies in the house that want to be pampered AF. The bundle includes CBD Facial Spa Oil 100mg + Tea Tree Oil, CBD Eye Cream Triple Action Renewal 100mg + Retinol, CBD Regenerative Sculpting Cream 100mg + Apple Stem Cell, and CBD Glow Body Butter 200mg + Lavender. This spa bundle packs a powerful roundhouse and will slay any competing CBD beauty products without any hiccups. For you or a special lady in your life, this bundle will take you over the moon in happiness.

Sky Wellness doesn't just stop at beauty products. They also make killer edible products for both animals and their human counterparts. The 500mg CBD + CBN & Melatonin is a broad-spectrum hemp oil designed to knock you the F out when you are having trouble sleeping. It is lab tested, Vegan, GMO free, THC free, USA grown hemp, and pesticide free. They even have a tincture for fido that is called "D OH Gee CBD Dog Oil Drops 600MG" and it is bacon flavored. Not into tinctures? Well, they have more than enough chewy gummies to choose from that will make any die-hard sweet tooth happy. Their immunity gummies 125mg CBD Gummies + CBG & Elderberry are the most delicious vegan treats in the history of ever!

Price: $99.99 for the bundle

Cookies

We are not talking about milk and cookies here. But rather a brand that has far surpassed many other CBD flowers on the market. Deeply rich in flavor and aroma, this CBD flower is sure to please any blazer in the house. The cultivars this brand has developed and grown has been all indoors. The buds themselves are just stunning as they have been cured perfectly and trimmed with so much love that it just radiates out.

When you hold the bud between your fingers, your nose will feel electrified with the intense smell of the flower. When you grind the bud and roll it between your fingers, your mouth will salivate from the aroma. And when you finally puff on this green herb, you will not want to puff pass, but rather keep it all to yourself. The flower is THAT good.

Cookies not only produces top shelf bud but also vape carts, tinctures, and mushroom caps. Yes, you heard right, mushroom caps, but not in the way you are thinking right now. It is a new era as the legalization of mushrooms paves the way in certain states. CAPS by Cookies merges the two symbiotic energies of the fungi kingdom and the plant kingdom. Medicinal mushrooms, cannabinoids, and terpenes take these capsules to the next dimension.

Price: $40.00 for 1/8th

Stone Road

Stone Road was founded with the principle that cannabis is mother earth's natural gift to humans. They are sensitive and in tune with not just their plants but also their environment and animals that reside on their 57-acre family farm. The water for their plants comes from a 460 deep well on the property with a 6.4ph. Talk about perfect H2O from the earth!

Living soil with a mini ecosystem of bugs, predatory mites, and beneficial fungi – the farm even offers farm tours to see all the natural magick happen! Products range from flower, joints, and concentrates. Each product comes with an elegantly designed package that is 99% recyclable and made from 100% post-consumer recycled goods. With their footprint in mind, they made sustainability a precedence with the goal to cut out petroleum-based packaging by the end of the year.

This company has a great attention to detail with the drive to make their products unadulterated, pure, and economical. The Hash Joints are a MUST HAVE, no excuses! 1 gram of flower, no filler or shake, infused with solventless ice water hash – these joints feel like 24 carat gold. And they come in a recyclable glass jar with cork for some special extra-ness!

Price: $7 for 1 gram rolled joint and glass case
Share this:
---