Raw Cannabis Sour Diesel Summer Salad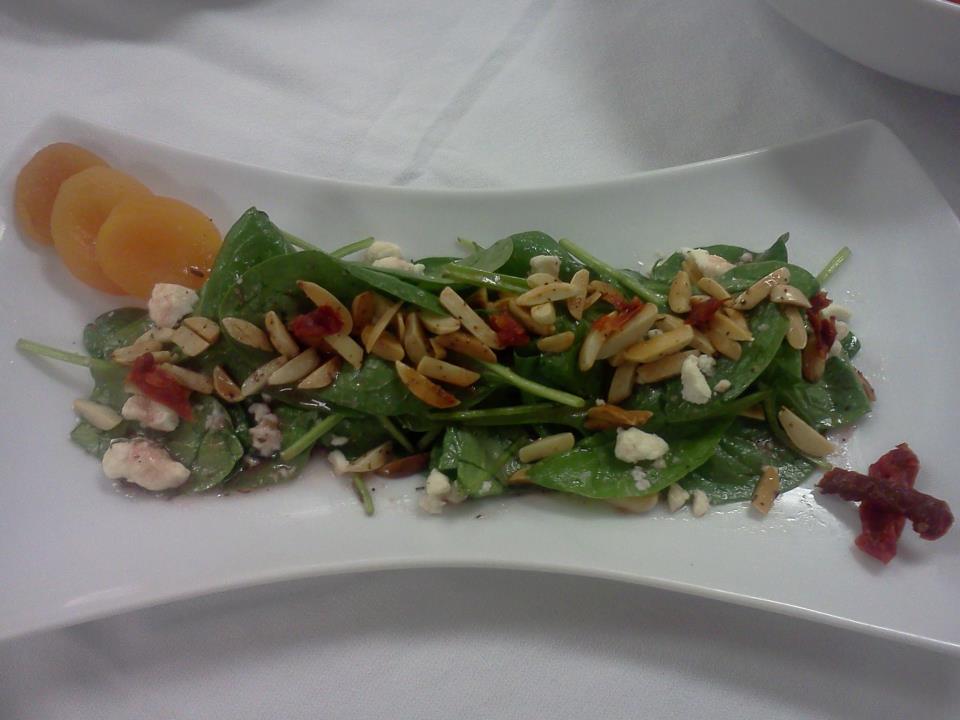 As summer begins to wane with the coming of the autumn equinox, many will try to enjoy every bit of the outdoors as possible. With temperatures slowly falling but still warm enough to warrant shorts I find myself craving big portions of leafy vegetables rather than warm stews or heavy meals. This single serving Raw Cannabis Sour Diesel Summer Salad is an energizing dish that will give you some pep in your step before you head outdoors to enjoy the world.
Mise en place:
Organic raspberry vinaigrette dressing
1 heaping cup organic baby spinach
1/4 cup organic slivered raw almonds
1/4 cup organic crumbled goat cheese
1 cannabis leaf pulverized
2 tablespoons chopped organic smoked sun dried tomatoes
1 tablespoon organic molasses flushed Sour Diesel cannabutter
1/4 teaspoon minced garlic
Directions:
In a medium bowl add the organic baby spinach, organic crumbled goat cheese, and organic chopped sun-dried tomatoes. Now add the desired amount of the organic raspberry vinaigrette dressing. Lightly toss until the dressing is evenly distributed and to your liking.
In a small frying pan add the organic molasses flushed Sour Diesel cannabutter, slivered raw almonds and garlic. Sauté on medium until the raw almonds golden slightly.
Pull the mixture from the heat and add the pulverized fan leaf. Mix to coat the almonds.
Plate your salad then carefully spoon the almond mixture over your salad. Bon appetit!
Share this:
---