Chocolope Bath Bombs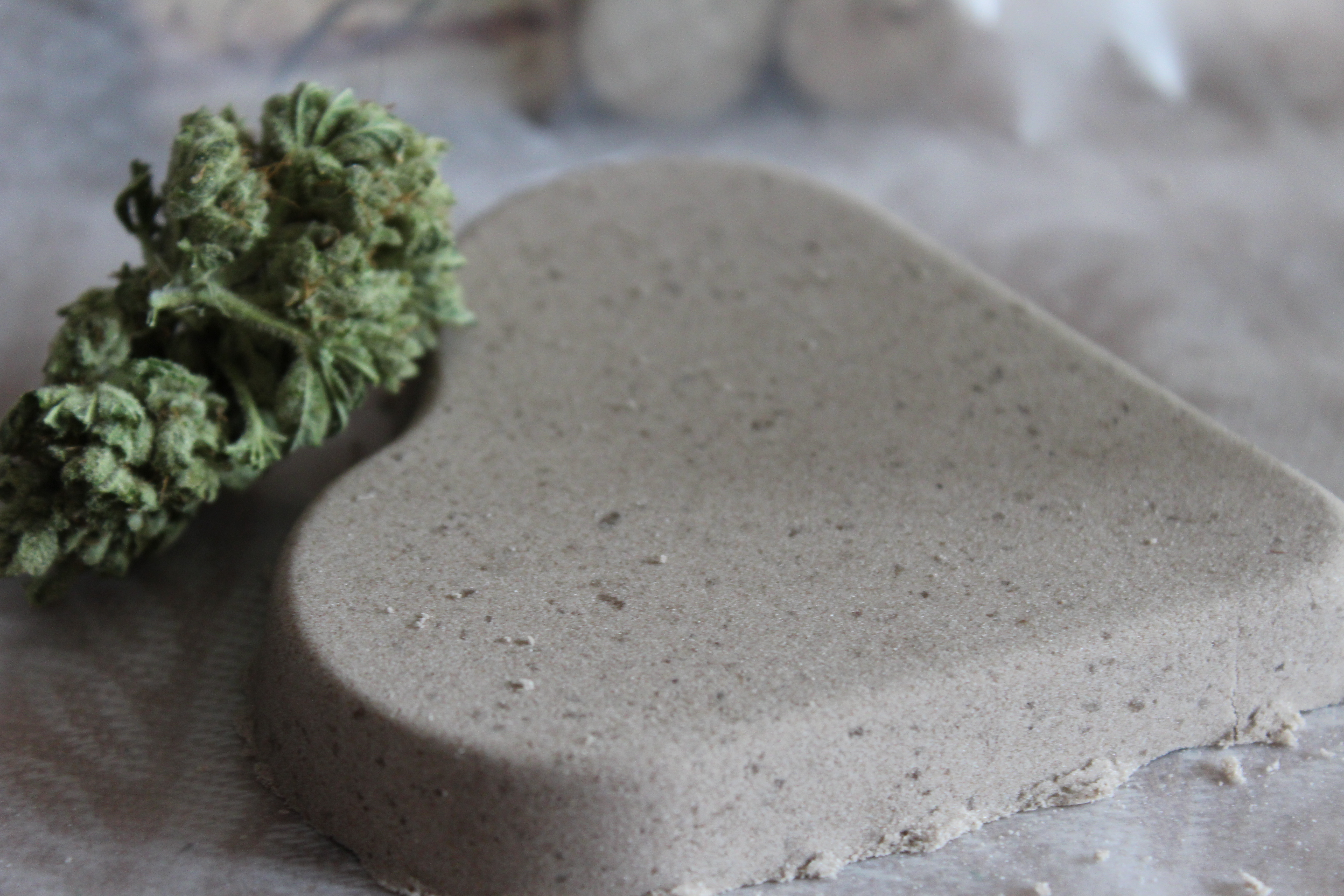 There are many things that come to mind when people think of the "Rock 'n' Roll" lifestyle. Things people often think of are passionate music, sex, drugs, charisma, excess, luxury, inspiration, fast living, money, fame, groupies, worldly travelling, and trashed hotel rooms. Drawing upon the energy of hotel decadence this recipe will have you feeling like a Rock Star yourself in no time flat.
The lavish effervesce will tickle your body as the Chocolope oil wraps around your skin to moisturize. This will make your skin silky smooth and irresistibly kissable. But it doesn't stop there as a complex chocolate scent will invade your nostrils as the bath bomb fizzes away in the hot water of the tub. This will help the brain to stimulate dopamine as merely thinking of Chocolate is known to release this hormone.
Let all the chatter of the world slip away as the healing and liberating waters wash over your body. Get lost in the moment by yourself or with a significant other by putting the pedal to the metal and really enjoy yourself. Let all inhibitions fall to the wayside and allow yourself to indulge. Just don't throw your TV out the window, okay?
Set the Proper Mood
1) Dim the lights and burn an array of candles on the sides of the tub.
2) Open the window to let fresh air in if it's warm enough outside.
3) Break out a bottle of good wine or champagne. Bourbon if you really want things to get heated up.
4) Breakout a joint, bong, or oil rig. Or all three. While you are at it, why not throw in an edible for good measure?
5) Invite your lover to join you. Two or more if you are into that kind of thing.
6) Play your favorite music. Loudly.
7) Sprinkle some rose petals, flower petals, or lavender buds on top of the water for charm.
8) Jump in the tub with your favorite bling on.
9) Drop one chocolaty smelling Chocolope Bath Bomb into the water.
10) Rage the night away.
Mise en place:
2 cups baking soda
½ cup cream of tartar
2 tablespoons carob powder
1 tablespoon Chocolope infused olive oil
15-25 drops of essential oil of your choice (vanilla and chocolate are recommended)
Brown food coloring if desired
Small shallow bowl of water
Directions:
1) Mix the baking soda, cream of tartar, and carob powder in a bowl.
2) Add the Chocolope olive oil, essential oils, and food coloring to a small cup.
3) Add the liquid to the mixture with one hand while quickly mixing with the other. Be sure not to let the baking soda fizz. Using a whisk really helps.
4) Spritz a small amount of water into the mixing bowl with one hand and mix with the other. Do not add too much water, just enough to get the mixture to crumble.
5) Press the mixture firmly into the desired molds. Bigger molds may create instability within the product such as cracking, so use caution.
6) Gently tap the back of the mold to release the bath bomb after it has been packed.
7) Lay a few paper towels on the counter or waxed paper and gently place the bath bombs to air dry overnight until set.
8) Decorate the bath bomb if desired. You can drizzle semi-sweet chocolate over it.
9) Wrap with tissue paper and store in a safe place until use. Enjoy!
Strain Suggestions:
I would recommend strains that possess chocolate or coffee like terpenes for the olive oil. The following would be ideal: Chocolate Kush, Chocolate Thai, Chocolate Chunk, or Thai Tanic. If you cannot find these strains don't panic, just follow your nose to finds strains that would match the bath bombs smell profiles and have fun with it!
Share this:
---