5 Ingredient Cannabis "Bacon" Potato Soup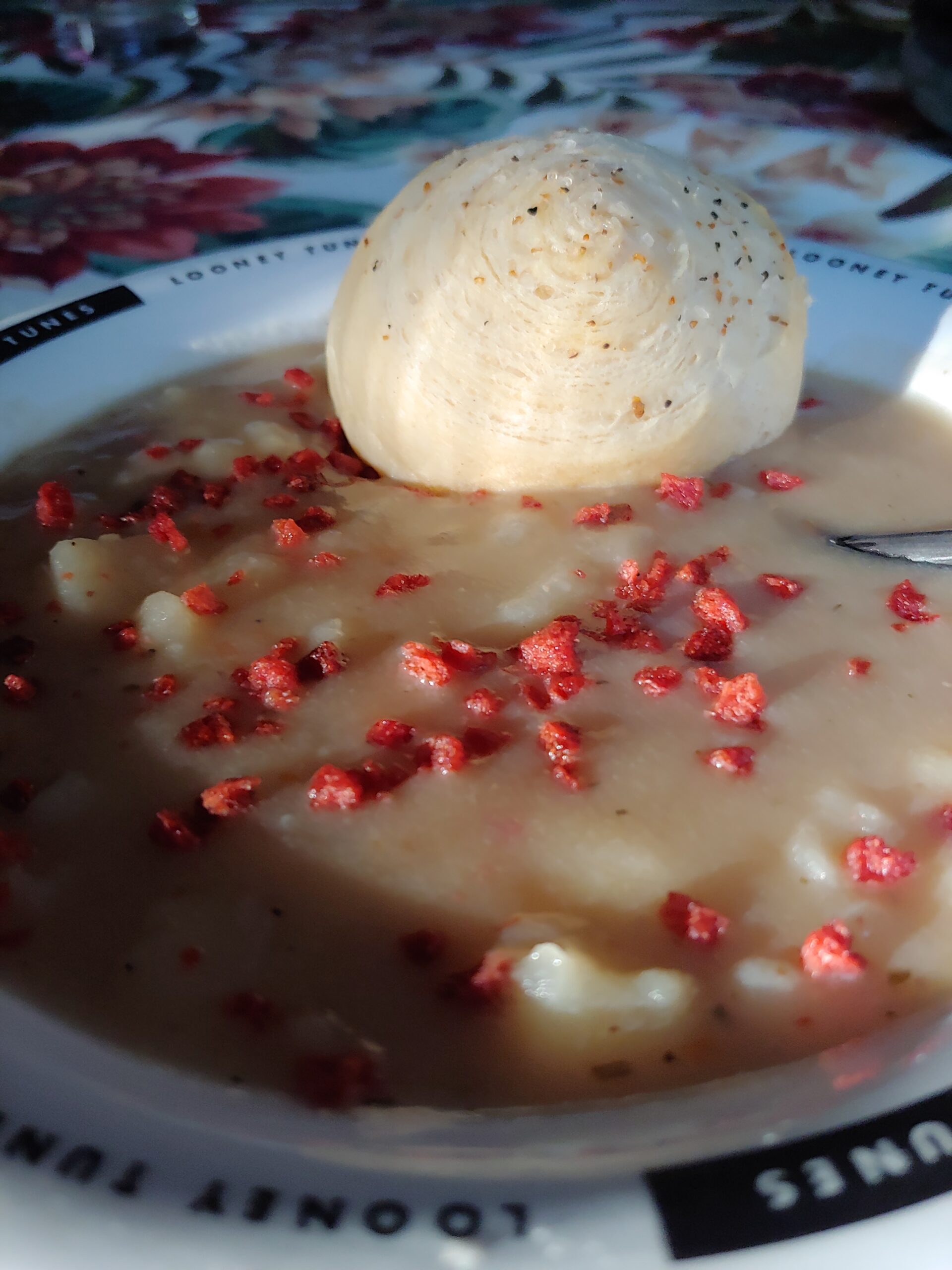 Soup doesn't have to be an overly complicated production or made into a long drawn out process. As a busy stay-at-home mama bear, sometimes I need a quick recipe I can throw together and forget about while I go about my day. This creamy potato soup is both delicious, cheap, and easy to do. With only 5 Ingredients, most people can whip this up with pantry items they have on hand. And it is Vegan and gluten-free to boot!
White potatoes often get a bad wrap when they are compared to the Superfood of potatoes – the sweet potato. However, these nightshade tubers are actually high in several nutrients and fiber that a lot of people overlook. Potassium, Vitamin C, Vitamin B6, and Folate shine in these wonderful spuds. The skin is especially concentrated with these nutrients, so don't peel it off or at least leave some on in dishes you cook.
This soup is perfect to make when you are super busy and cannot fuss over dinner. It is also a great blessing during times of stress when you need to ration food or make the food you have last longer. And with the addition of McCormick bacon bits (did you know that they are Vegan and Gluten-free?) to this dish makes it feel a little more luxiourious.
Mise en place:
5 russet potatoes
1 can of full fat unsweetened coconut milk or 16oz heavy cream for a vegetarian version
2 tablespoons red miso or 1 bullion cube of your choice.
2 tablespoons no salt seasoning
McCormick bacon bits
Directions:
Wash and peel potatoes if you or a family member doesn't like them. But if you can, leave the peel on or at least some of it.
Add the potatoes to a stock pot and 1 can of coconut milk. Fill up the can with water and add to the pot.
Turn the pot up to high and bring the mixture to a boil.
Add the miso and no salt seasoning. Stir until the miso dissolves.
Turn the soup down to the lowest setting and let it simmer down until half it's volume. About 2 hours. Stir occasionally, then enjoy!
Want a strain specific version? Melt 1 tablespoon of infused coconut oil, olive oil, or butter over a bowl for a comforting earthy dish! Try a very herbal, earthy, or peppery strain in this soup for the best flavor profiles.
Share this:
---