NYC Blue Fruit and Nut Chocolate Hemp Bars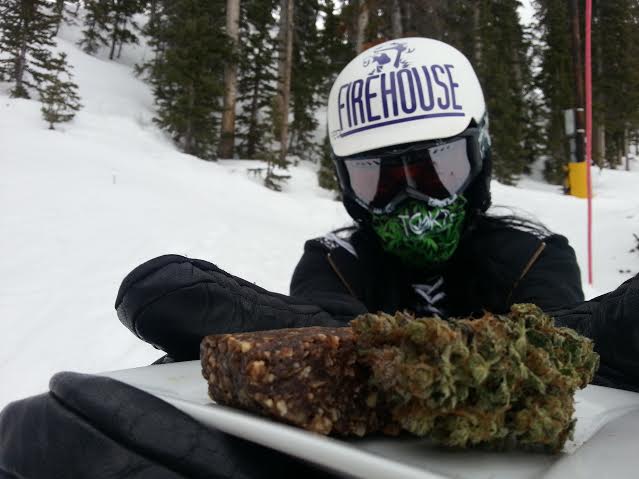 There is a long list of fruit bars, granola bars, fruit and nut bars, and every kind of heath bar that you can imagine flooding your local natural food market. Most have preservatives to keep them fresh and most unfortunately don't use the best protein sources. When I first moved to Colorado I began experimenting with making strain specific fruit bars, granola bars, energy bars, recovery run bars, and exercise recovery bars. I found that I could make a custom delicious health food bar without all the preservatives and with better quality protein, hemp.

Hemp protein possesses a protein profile that is more complete when compared to soy. This wonderful protein source contains the 21 most commonly known amino acids as well as 9 essential amino acids. It is rich in omega-3, omega-6, easy to digest, less risk for an allergic reaction and earth friendly. In my professional opinion, it is the best protein to use in these types of bars as I found one's body seems to benefit from it more than soy or whey. This powerful protein combined with coconut oil, coconut flakes, dates, semi-sweet chocolate, cashews and flaxseed, create a nutrient dense health food bar without all the preservatives.
NYC Blue hails from the front range of Colorado in historic Fort Collins and was given to me by a good grower friend of mine, Scotty Hudson. This strain is the beautiful creation of the classic NYC Diesel and the ever delicious Blueberry. It is an Indica Dominant strain (60/40) with a very sweet berry flavor mixed with diesel and floral earth undertones. This is the perfect edible for those days you just want to cruise the powder on your snowboard and relaxingly jib off a random object; because your legs are so sore from the other day of riding but you still want a recovery run.
It is also perfect as a nutritiously dense bar that will provide fantastic pain relief, relief from anxiety, relaxation of the body, and relaxation of the mind. The sativa spectrum of this strain will also help with energy levels, so if you need the aforementioned relief but still need to get things done or explore your world, this is the edible for you.
This is an extremely simple recipe that you can make in the privacy of your own home. Bring them with you to work, when you run errands, during a recovery exercise, or simply enjoy them in your home. Remember, if you cannot locate NYC Blue in your home town, you can always swap it for another strain that has similar taste and smell profiles.
Mise en place:
1 heaping cup pitted whole dates
1 cup shredded coconut
½ cup raw unsalted cashews
¼ cup warm Coconut oil infused with 4 grams of NYC Blue
¼ cup semi-sweet chocolate chips
¼ cup chocolate hemp protien
1 tablespoon ground flaxseed
1 tablespoon almond extract
1 tablespoon vanilla extract
1 pinch sea salt
1 lined 22 x 11 x 8 cm Pyrex pan with wax paper
1 food processor
1 soft spatula
Directions:
In a food processor, add the unsalted cashews and pulse until they are broken apart and crumbly. Now add the pitted dates, shredded coconut, NYC Blue coconut oil, ground flax seed, semi-sweet chocolate, chocolate hemp protein, almond extract, vanilla extract, and a pinch of sea salt. Pulse this mixture until fully combined.
Carefully scrape this mixture out of the food processor into the lined pan. Pat the mixture with the spatula until it is evenly spread throughout the pan. Place the pan into the fridge to chill for 30 minutes.
When the time is up, pull from the fridge and cut evenly into 5 bars which will yield 800mg bars. If you wish to have a lower dose, cut the 5 bars in half so that you have 10 servings at 400mg each. You can also choose to go even lower by simply cutting the 10 bars in half to yield 20 NYC Blue Fruit and Nut Chocolate Hemp Mini Bites at 200mg each. Enjoy!
Share this:
---