BBB Bread Pudding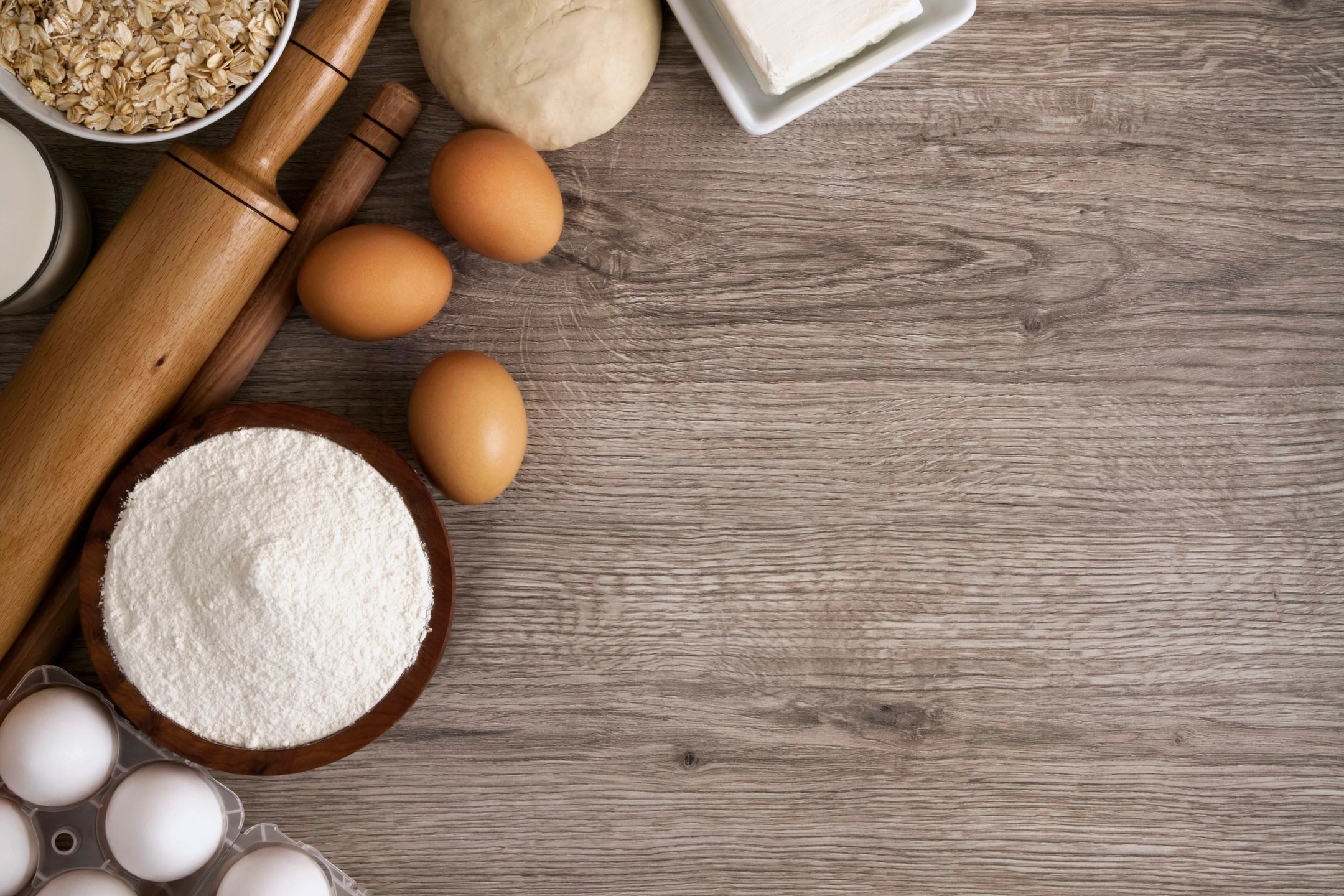 One morning I found myself staring into the refrigerator looking for something inspiring to create. A craving for a filling yet sweet breakfast meal to go with my usual cup of black coffee stirred in my head. My eyes fell upon a small container of Big Bud Blueberry olive oil. As my fingers glided across the lid to open it, a rush of sweet blueberries rolled in a woodsy spice hit my nostrils. My thoughts immediately went to the bananas, blueberries, a small amount of Breckenridge spiced rum, and day old bread that were patiently waiting to be used in the pantry.
Even though it was morning, a severe migraine had me craving a powerful Indica to knock out the pain and keep me relaxed throughout the day. Thus, Big Bud Blueberry Bread Pudding was born. But as I enjoyed my new creation that morning, I had a strange nostalgia and sadness came over me to a time where I struggled with chronic migraines in world seeded deep with prohibition.
Bread pudding originated in 11th century Europe and was known as the "Poor Man's Pudding" due to the fact that it was a popular dish among the lower class. It was a simple recipe that utilized stale day old bread to make a delicious and filling treat. This helped frugal people to not let bread go to waste and to extend food to help feed their family. In most areas of the world, this humble dish served as a scrumptious comfort food that could be shared with family members and friends. But this unassuming dish slowly made its way from a modest place at the family dinner table to fine dining establishments. Today, bread pudding is enjoyed by almost everyone and never ceases to put one at ease with every bite.
This particular recipe utilizes the powerful effects and flavor of Big Bud Blueberry which is a stunning Indica dominant hybrid plant. I came across Big Bud Blueberry at the dispensary I worked at for four years in Summit County, Medical Marijuana of the Rockies. Testing in at 23 percent THC with very narcotic pain relief effects, I found it to be one of the perfect strains to help ease my migraines and recover from long days on the mountain snowboarding. The flavor profiles from this strain were really quite impressive as both the smoke and taste are of perfectly ripe juicy sweet blueberries laced with a woodsy earth spice that leaves you savoring the lingering taste.
Amazing medicinal strains such as Big Bud Blueberry always tend to stir up distant memories from a time where living in the shadows was a reality. Gone now is a time of hiding in the obscurities of the East Coast to protect my precious cargo from the greedy hands of overzealous law officials. A time where living in Upstate NY meant you couldn't get caught with a resin filled pipe otherwise you faced charges. A time where crossing the Canadian border meant you had to stuff your baggie and pipe in a tree hole for safe keeping until you set foot back onto American soil.
I left this place and followed the cosmic pull West at 23, to a land that was both ethereal and grounding. I watched and partook in the evolution of medical marijuana dispensaries. Immersing myself deeply into a movement that was turning heads from the beautiful therapeutic benefits of a plant that has been growing naturally upon this earth longer than us humans can count. I meticulously collected strains from all over the State of Colorado to perfect my art of strain specific cooking for flavor and experimented with the best techniques to treat my pain.
As a Red Card holder in this time, I finally felt free from the grips of prohibition and enjoyed my newly found freedom. But overtime the beast reared its ugly head and came down on some of the dispensaries creating much uncertainty. Laws changed and industry regulations became harsher, leaving many patients to live in a heavy fog of fear again. But as the fog began to become muddier, over time light began to glimmer through tiny holes.
Now I find myself in a surreal world surrounded by the light of hope in a newly legalized era. I am surrounded by a plethora of plants, seeds, concentrates, buds, edibles, tinctures, and salves both in my own home and the world around me. Something I was never sure I would ever experience. But even as I enjoy the luxuries of legalization, I cannot help but think of my brother and sisters who are still caught in the vice of prohibition. Still caught in a time that is reminiscent of my time in New York.
The war is not over friends, even though some of us are lead to believe so. Always remember that no single government entity has the right to make nature against the law. So perhaps while you indulge in delicious spoonfuls of Big Bud Blueberry Bread Pudding, let the flavor profiles glide across your tongue to spark creativity. A creativity that will lead to new ways to fight for our lady Mary Jane whether that is in your kitchen or on the front lines.
Mise en place:
12 day old white bread slices
6 eggs (if you want a lighter bread pudding and 8 if you want a denser egg like bread)
2 bananas
4 cups milk or almond coconut milk
1 cup blueberries
¾ cup sugar
4 tablespoons Big Bud Blueberry olive oil
2 tablespoons spiced rum
1 teaspoon vanilla extract
1 teaspoon almond extract
1 teaspoon pumpkin spice
1 teaspoon cinnamon
Directions:
Rip apart the bread into small pieces and spread along a 4 quart Pyrex baking dish. Leave the crust on for texture. In a large bowl whisk together the eggs, sugar, Big Bud Blueberry olive oil, spiced rum, vanilla extract, almond extract, and pumpkin spice. Slowly whisk in the milk or almond milk until fully combined then set aside.
Next, slice the bananas and layer them across the top of the bread with the blueberries. Evenly sprinkle the cinnamon on top of the fruit. Carefully pour the egg mixture uniformly across the bread. Let the bread soak up the egg mixture fully for about 15 minutes before baking. Preheat your oven to 350 degrees.
Cover the baking dish with tinfoil and bake for 60 minutes. After 60 minutes is up, remove the tinfoil and bake for another 15 minutes or until the top becomes slightly golden. Do not over bake during this step or your bread pudding will dry out.
Serve warm with rum chocolate sauce, crème anglaise, caramel sauce, ice cream, or whipped cream. Enjoy!
Yield: Serves 12
Dosage:
Calculate the dosage based on THC percentage. If a gram tests at 20% THC, twenty percent of 1,000mg would be 200mg. So if you added 4 grams worth of bud into this recipe at 20% THC it would look something like this: 800mg divided 12 servings would equal 66.7mg per serving. Sub the number of your THC percentage and do the math to figure out your dosing. If you want a smaller dose, cut down the grams or make smaller servings.
Share this:
---