Vegan Gluten-Free Peanut Butter Bubbleberry Jam Smoothie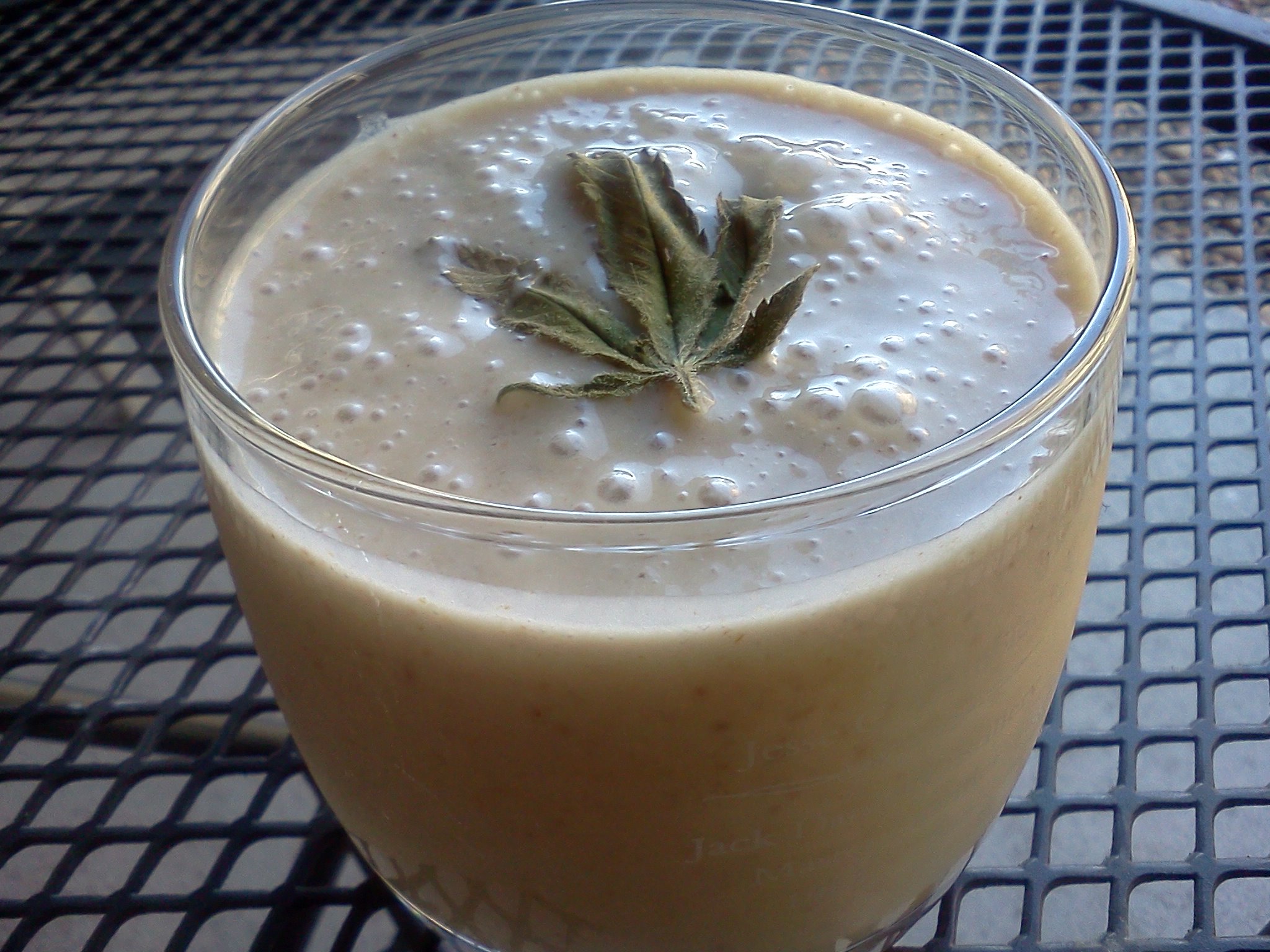 Peanut butter and jam sandwiches were always a simple childhood favorite that I would enjoy with a tall glass of milk after running around the neighborhood with friends. These days I still immensely enjoy this flavor combination after a long day but my grown up taste has shifted it into a new recipe. Sure you will catch me indulging in a thick peanut butter and jam sandwich now and then, but this smoothie is the next level for me.
Nutrient dense, organic, gmo free, protein rich, high essential vitamins, high mineral count, high in fiber, full of essential fatty acids, balance of heart healthy monounsaturated fat, and antioxidants make this smoothie perfect for a meal replacement or post work out recovery drink.
Mise en place:
1 frozen organic banana
3/4 cup organic vanilla hemp milk
3 tablespoons organic rolled oats
3 tablespoons organic hemp protein
2 tablespoons organic ground golden flax seed
2 tablespoons organic peanut butter
2 teaspoons organic grape jam
1/2 gram Bubbleberry kief activated in 1 teaspoon grapeseed oil
Directions:
Add all ingredients into a blender. Blend this mixture on high until the smoothie becomes smooth and thick. Pour into a glass and enjoy!
Share this:
---
---