Strawberry Haze Petit Fours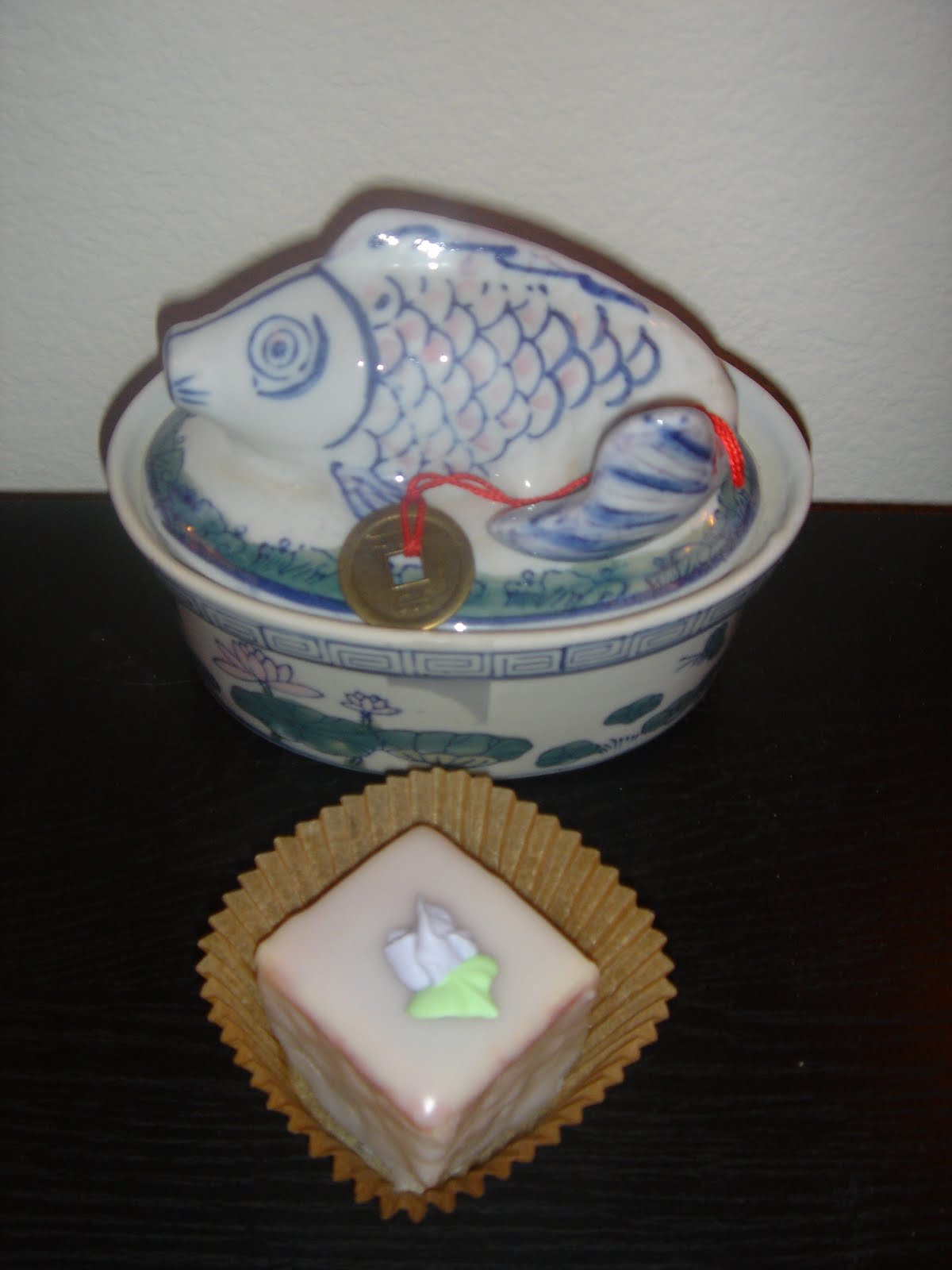 Ever have one of those days where you just want to pamper yourself and just unwind from long stressful work week? Well have I got the recipe for you! Bake up a bunch of these delicate little treats and slip into the waves of each sweet bite. Snuggle into your favorite chair, brew a cup of tea and let your mind be at ease.
Mise en place:
3 cups flour
3 cups sugar
1 1/2 cup shortening infused with 7 grams Strawberry Haze Kief
6 eggs
2 teaspoons vanilla
1 cup milk
3 teaspoons baking soda
1 cup strawberry jam
1 cup buttercream
Pre-made poured fondant
Directions:
Sift the flour and baking soda together in a bowl. Cream the cannabutter and sugar together in a bowl.
When the mixture is combined slowly add in the eggs and vanilla until fully incorporated. Finally alternately mix in the flour mixture and milk. Beat for 5 1/2 minutes on medium speed.
Pour onto full sheet pan lined with parchment paper and sprayed with baking spray. Bake at 325 degrees for 35-40 minutes. This recipe will yield 40 petit fours.
Let the cake cool then very thinly spread the strawberry jam across the whole cake. Then add a very thin layer of buttercream on top of the strawberry jam. To prevent the two layers from mixing into each other you need to throw all the buttercream into the center of the cake and then slowly spread it out across the cake.
Freeze the cake for roughly 25 minutes then pull from the freezer. Cut the cake into 40 squares and freeze again for 25 minutes. You need to place the freshly cut petit fours onto a wire rack that is over a sheet pan.
While the cake is freezing, you need to start making the fondant glaze. On a double broiler melt the fondant with 1/4 cup of water. Stir constantly until the fondant is liquid. You may need to add more water depending on the consistency.
When the fondant is ready it will be thin enough to cover the lines on one of your fingers but not thick enough that it looks like wax. Pull the petit fours from the freezer and slowly pour the mixture over each one. Let them set and dry which will take approximately 30 minutes.
While they are drying feel free to decorate the tops with royal icing, chocolate, sugar crystals or anything else that is appealing to you. Serve with tea or coffee for a very special treat!
Share this:
---
---