Raspberry Cough Cake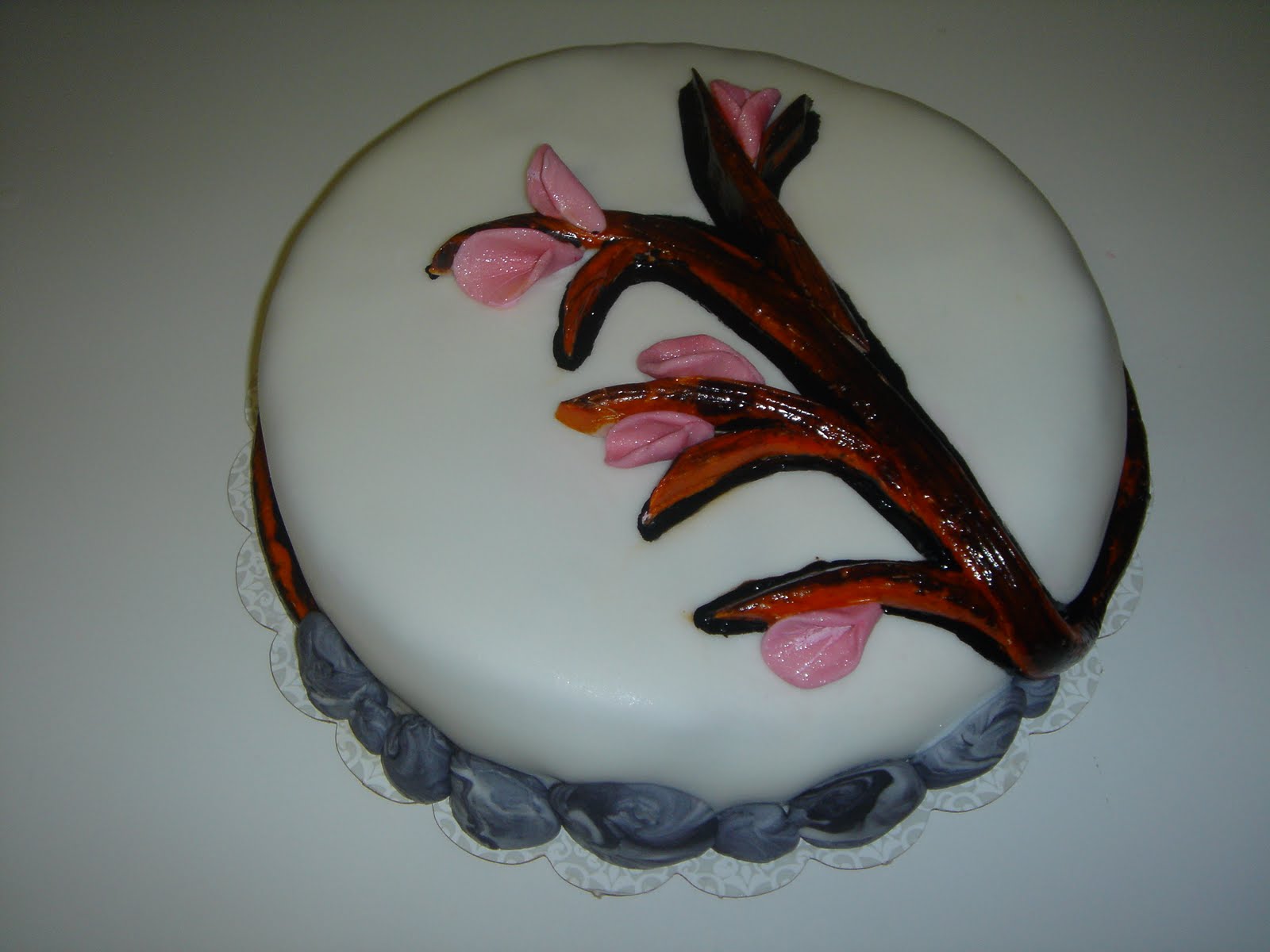 What can be more appetizing than an elegantly designed cannacake? I had created this cake design awhile back for a co-worker's birthday luncheon. I recieved such positive feedback from it that I decided to recreate the cake but this time I added cannabis to the batter. Raspberry Cough is sweet yet slightly tart strain that tastes just like a fresh picked ripe raspberry. It adds a dimension of taste to a white cake that is unforgettable.
Mise en place:
12 grams finely ground Raspberry Cough cannabis
1 1/2 cup all purpose flour
1 cup sugar
1/2 cup milk
1/2 cup butter
2 eggs
2 shots vodka
2 teaspoons vanilla extract
2 teaspoons almond extract
1 3/4 teaspoons baking powder
3 cups powdered sugar
1 cup unsalted butter
2 tablespoons milk or water
1 teaspoon vanilla extract
1 teaspoon almond extract
1/4 teaspoon salt
1 box rolled fondant
1/3 cup raspberry preserve
food coloring set
10″ cake circle
Directions:
In a pan on low heat combine the Raspberry Cough, 1/2 cup butter and 2 shots vodka. Cook for 20 minutes, take off heat and then let cool in a small cup. Preheat your oven to 350 degrees and grease a non-stick 9×9 pan.
Once the cannabutter cools cream it in a bowl with the sugar. Add one egg, then the vanilla extract, almond extract and then the second egg. Add in the milk, flour, and baking powder until fully combined. Pour into the greased 9×9 cake pan and bake for 40 minutes at 350 degrees. Pull the cake when done and let cool.
It it now time to make the buttercream frosting for this delicious cake. In a mixing bowl beat the butter until fluffy on medium low speed. Add the sugar and salt. Increase the mixing speed to medium for 2 minutes.
Then add the vanilla extract, almond extract and milk. Mix for 2 more minutes until the frosting is light and whipped looking. If you find the frosting is too thick, add a little more water or milk until it reaches to consistency you desire.
Once your cake has cooled, cut one layer into the cake and fill with raspberry preserve. Put your cake back together and ice the entire outside of the cake with generous buttercream. Don't worry if the buttercream looks ugly as the fondant will go over this. Smooth the buttercream so that it is not lumpy.
Now, pull the fondant from the box and roll the entire block into a thin sheet. Cover the cake and trim the areas of extra fondant around the cake. Save these trimmings and put them into a zip lock bag. Smooth the fondant and seal the edges by pressing the fondant under the cake.
Place 2 tablespoons of buttercream on the 10″ cake circle and place the cake on top of it. Once this dries, it will prevent the cake from sliding off the circle. Now take the extra fondant and color it with your desired colors to make rocks and a Japanese looking tree with flowers. Once you have finished your masterpiece, cut yourself a slice and enjoy the blissful flavors. This cake yields 12 pieces at 1 gram each.
Share this:
---
---