Gluten-Free Sour Diesel Blueberry Granola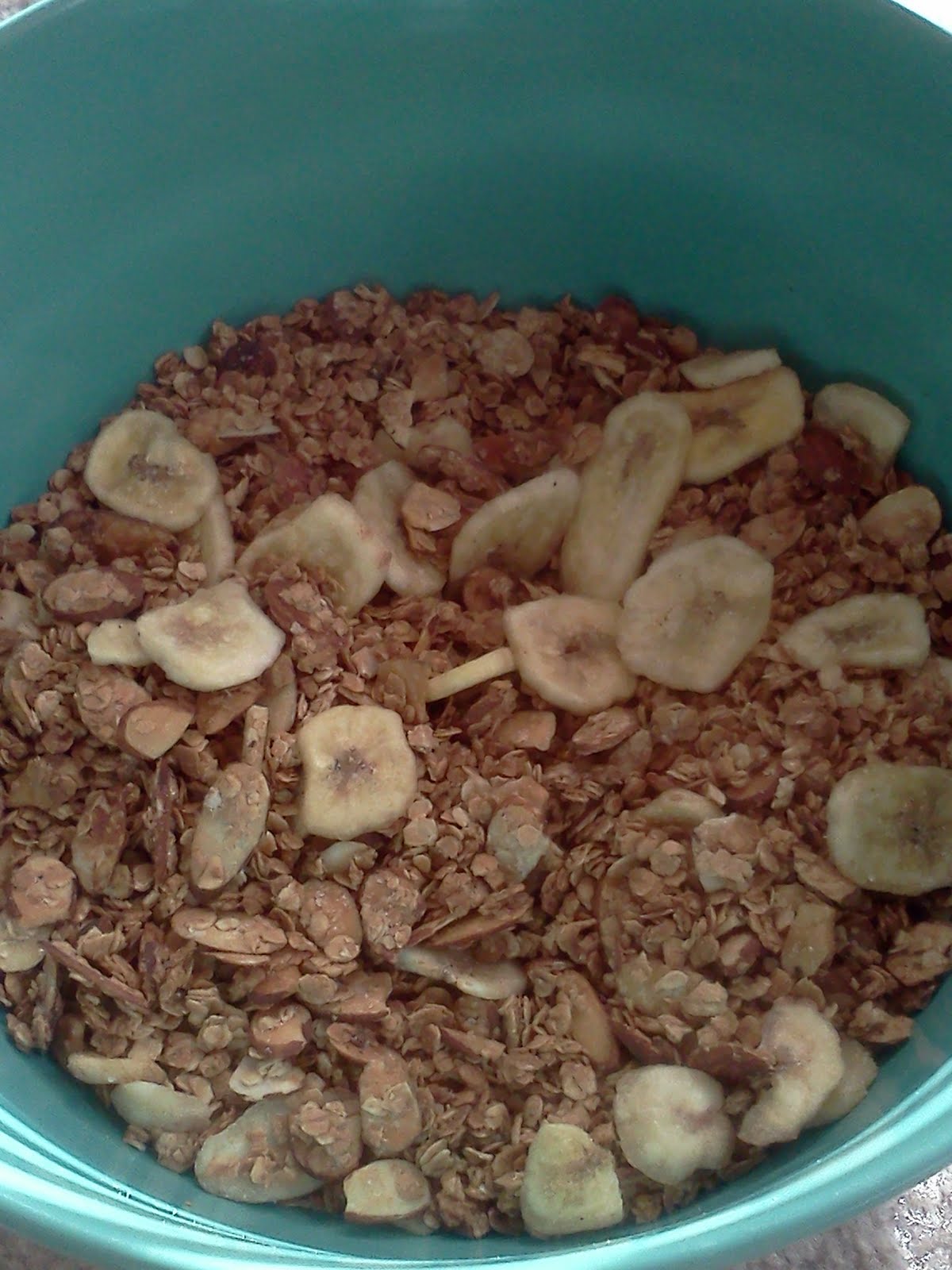 Mise en place:
2 1/2 cups rolled oats
1/2 cup sweetened banana chips
1/2 cup sliced raw almonds
1/2 cup honey
4 grams ground Sour Diesel Blueberry
3 tablespoons butter
2 tablespoons brown sugar
1 1/3 tablespoons vanilla extract
Directions:
In a pan add the butter, vanilla extract and ground Sour Diesel Blueberry and cook on the lowest setting for 33 minutes.
While this mixture is infusing preheat your oven to 250 degrees. When your butter vanilla mixture hits the 33 minute mark pull from the stove then add the rolled oats, almonds and brown sugar into a bowl.
Now pour the butter vanilla mixture over the oat nut mixture and stir until all the oats are fully coated. Spread this mixture evenly onto an non-greased sheet pan. Bake your medicated oats for 27 minutes while making sure to stir them every 10 minutes.
Pull from the oven and toss the banana chips into the granola mixture. Stir well with a spoon and let the granola cool completely on the sheet pan.
You now have Sour Diesel Blueberry Vanilla Granola dosed with 4 grams. Make sure to store the granola in an airtight container. Use for trail mix, cereal or sprinkle it on your yogurt. Enjoy!
Share this:
---
---