Gluten-Free: Hong Kong Masala Chai Dark Chocolates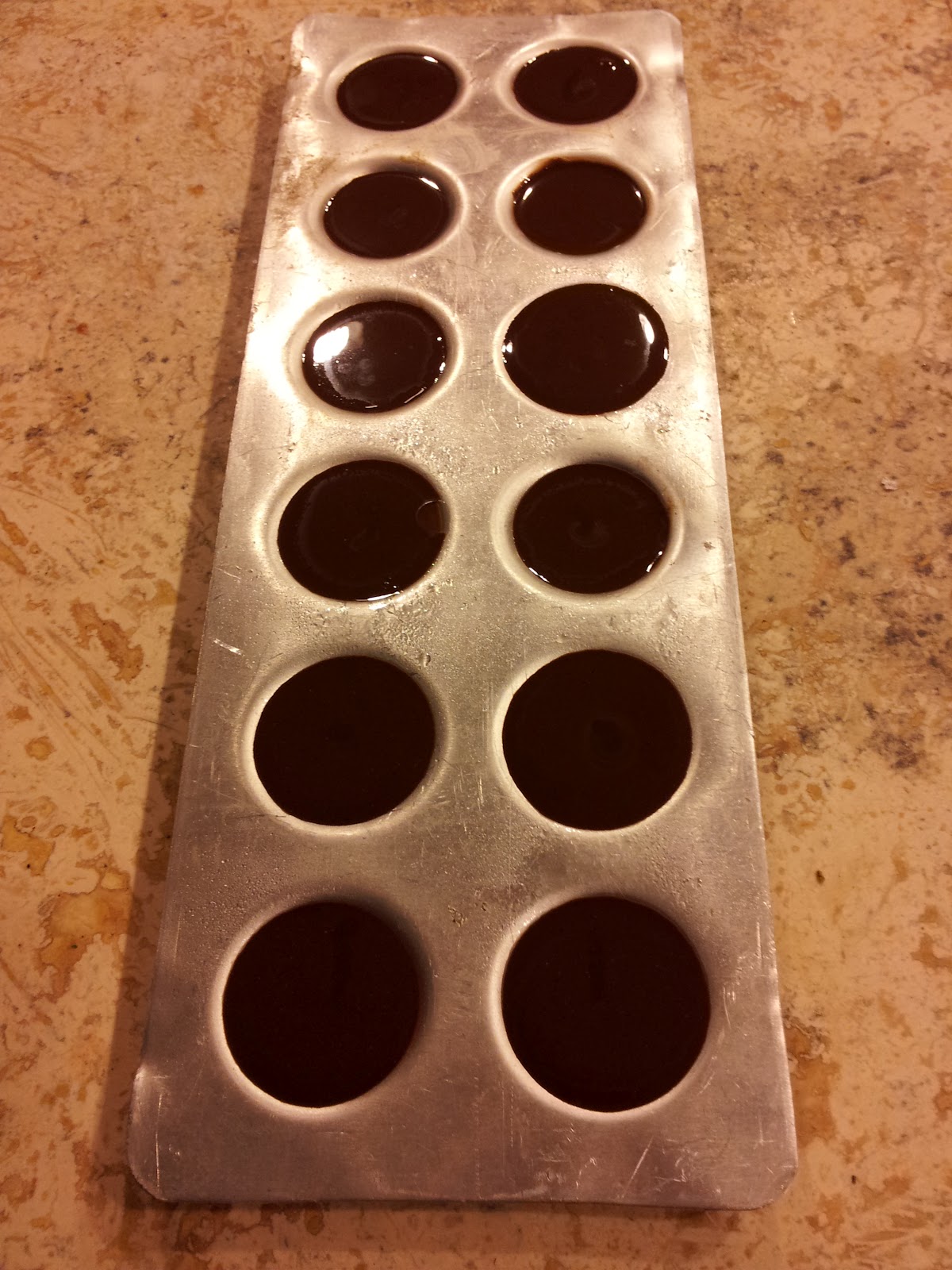 Classic chocolate making takes much invested time and can be very temperamental but the end process is very rewarding. Unfortunately, many people delving into the world of classic chocolate making end up getting very frustrated by how finicky the chocolate can act during this process and give up when they get less than desired results. Fortunately, this recipe is extremely simple and will get you the same results without all the fancy foot work.
Mise en place:
1 cup Ghirardelli 60% cacao bitter-sweet chocolate chips
1/4 cup high potency Hong Kong cannabutter
2 teaspoons Masala Chai mix
1 teaspoon instant Chai mix
1 teaspoon cinnamon
1 teaspoon allspice
Directions:
In a double boiler add the chocolate chips and cannabutter on medium low. With a wooden spoon gently stir the chocolate and cannabutter as it melts until it is fully incorporated.
Now add the Masala Chai mix, instant Chai mix, cinnamon and allspice into the medicated chocolate. Stir in the spices into the chocolate mixture until fully dissolved then pour or pipe into a candy mold tray.
Depending on what kind of tray you have, you can choose to spray or not spray the molds with non-stick spray. Tap the chocolate tray on the counter to release any air bubbles then place into the freezer until set.
When the chocolates have set in the freezer, pull and place some parchment paper on a counter. Flip the chocolate tray carefully upside down while holding each of your hands on the end of the tray. Gently twist each hand in opposite directions and gently tap the tray on the counter to release the chocolates.
Now you have medicated Hong Kong Masala Chai Dark Chocolates that you can savor whenever the craving for a delicious chocolate treat. Enjoy!
Share this:
---
---