Zero Waste: Homemade Vegan Gluten-Free Chocolope Peppermint Lip Frosting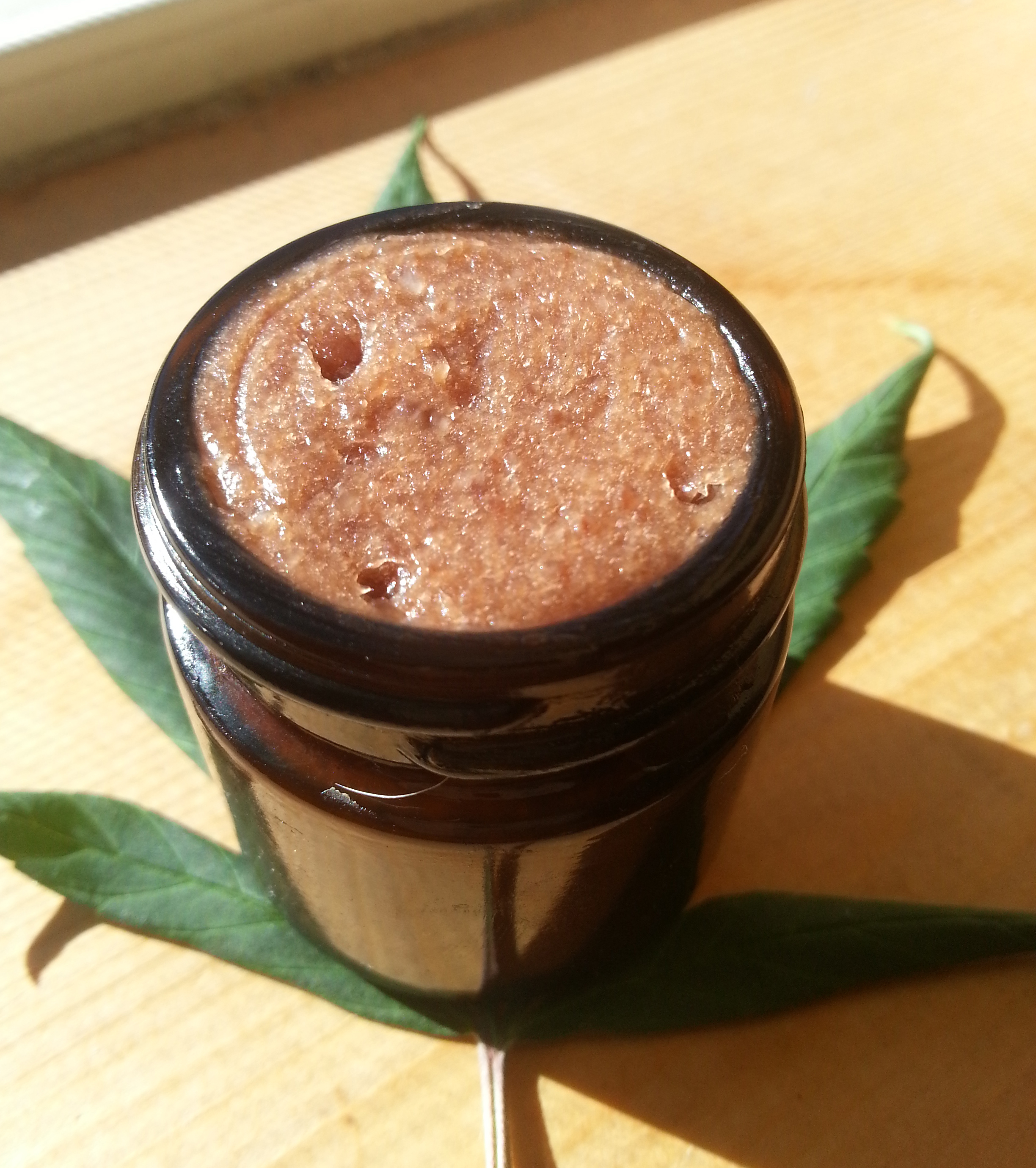 Fall is fast approaching in the high country, which presents a need to keep lips hydrated and kissably soft. This simple lip frosting recipe uses ingredients that can be commonly found in most homes without the fuss of beeswax. Quick, simple, and medicated with the cannabis strain Chocolope from DNA Genetics, this recipe will surely make its way into your beauty arsenal.
Chocolope lends a sweet note with chocolate and coffee undertones that with have you licking your own lips. With the joint flavors of cocoa powder, peppermint, and coconut oil — I must warn that others will want to lick your lips just as badly!
This natural emollient comes packed with the healing properties of cannabis and is a great alternative to chapstick. You will find that by using Chocolope Peppermint Lip Frosting daily, your lips will become naturally smooth and over time, you won't feel the need to re-apply it as often…though you may find yourself fighting this urge with how delicious it tastes!
Mise en place:
1/2 cup raw coconut oil infused with 1 gram Chocolope strain
2 tablespoons cocoa powder
1 teaspoon almond oil
2 teaspoons peppermint extract
1 stevia packet
double boiler
1 wooden spoon
clean containers of your choosing
optional: 1 tube chapstick (if you have it lying around the house and want a firmer lip frosting)
Directions:
Melt the infused coconut oil in a double boiler on medium setting (or use freshly prepared coconut oil).
Add the almond oil and peppermint extract, then stir. Add the cocoa powder and stir until completely dissolved.
Pull from the stove and pour into the container or containers of your choice. Let it set in the fridge or at room temperature until solidified fully.
Smear some homemade Chocolope Peppermint Lip Frosting on your lips and enjoy the luxurious taste experience! Keep a stockpile for yourself or share with your girlfriends.
Originally published in: Ladybud Magazine.
Share this:
---
---