Gluten-Free: Glazed Bourbon Balsamic G13 Sockeye Salmon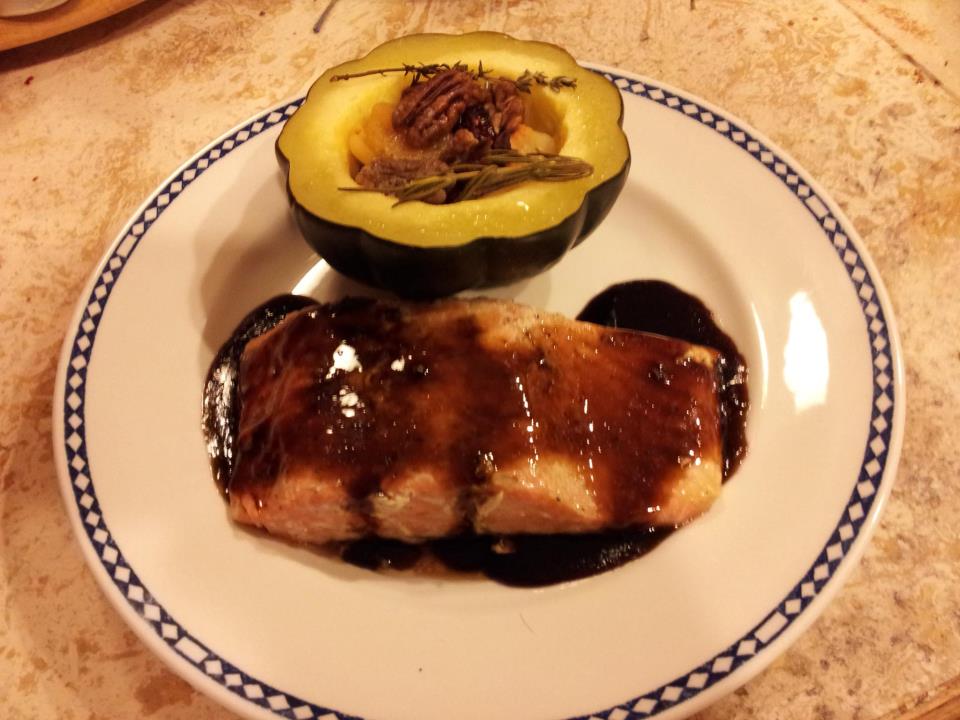 Salmon is a very nutrient dense protein that has many great health benefits when incorporated into your daily diet. This wonderful fish is high in amino acids, Omega-3 fatty acids, Selenium and Vitamin D. Dressing up this Pacific fish with a G-13 glaze compliments the protein by adding a sweet and savory earthy element to the dish. Enjoy with stuffed roasted acorn squash or any side of your choice for the perfect dinner.
Mise en place:
4 salmon filets
1/4 cup bourbon
1/4 cup balsamic vinegar
1/4 cup raw honey 
2 tablespoons G13 Olive Oil
Directions:
In a pan add the G13 olive oil, bourbon, balsamic vinegar, and raw honey. Carefully bring up to a boil then quickly reduce to a simmer.
Let your mixture simmer on the lowest setting possible until it reduces 50%-75% in volume. The thickness of this glaze depends on your personal preference.
As your glaze is reducing, cook and prepare your Sockeye Salmon to your liking. When the fish is ready to serve, plate then spoon the glaze over the fish and enjoy!
Share this:
---
---