30 Day CBD Smoothie Challenge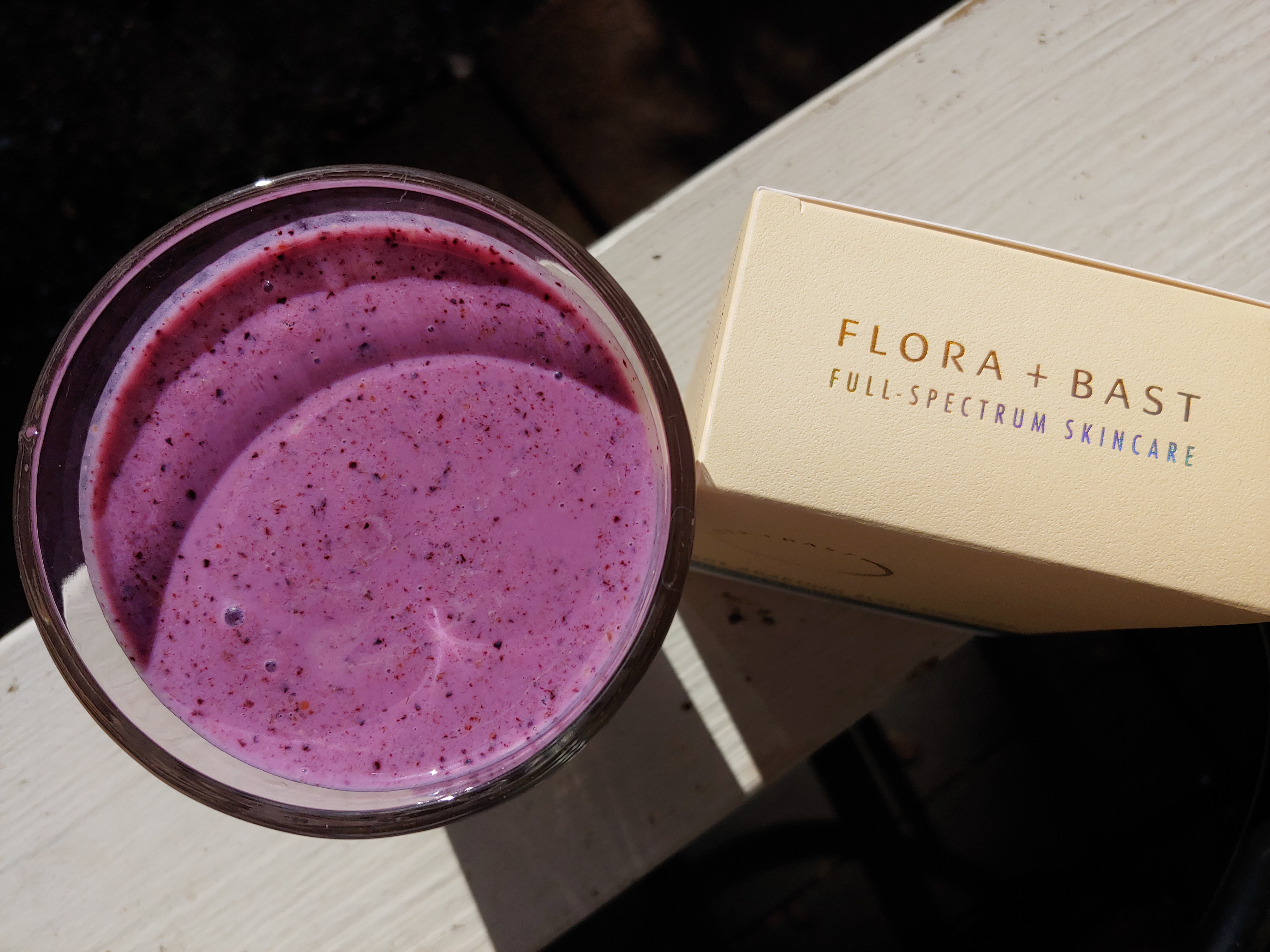 This diet isn't a fad or some miracle 30 day weight loss promise, so leave all your preconceived notions at the door. The 40 Day CBD Smoothie Challenge is about incorporating the joys of cannabis into a healthy lifestyle and hitting the reset button on our bodies. Through nutritious balanced smoothies, exercise, and CBD supplements; this diet will help people make a body dependent on a Western Diet (high in processed foods, meat, and dairy) to a body that reaps the health benefits of a plant-based diet.
Anyone can greatly benefit from this diet to become a more healthier and fitter version of themselves. Whether we wish to acknowledge the role of disease produced by heavily processed food ingredients, commercial meat and dairy products, and sugar in our life, or not, the truth is they are very powerful drugs. They also are a reason why our society struggles with chronic disease. And they are in almost EVERYTHING!
The 30 Day CBD Smoothie Challenge by Jessica Catalano is designed to give you the best tools for success as you embark on your journey of transformation. Even though each body responds differently to lifestyle changes, this blog will guide you through the basics that will set you onto the path of achieving your goals. All you need to have success in this plan is: commitment, living in the moment, a positive attitude, consistency, respect towards cannabis consumption, and being conscious of your relationship with food and/or exercise.
Lastly, you won't go through this experience alone. I will be chronicling my own results on this blog for the next 30 days. Join me, as I hit the reset button on my body and make my transition into a healthier and fitter lifestyle.

Diet Goals: This smoothie challenge was designed to give your body a hard push on the reset button. Life can be hectic these days which means eating right isn't always easy. However, years and years of eating bad foods can cause low grade inflammation on our body eventually causing havoc on our immune system. This means things like cancers, viruses, and bacterium's can get out of control in our body. Our immune system is our best defense against any invader or insidious diseases – so we have to take care of it! By eating a raw plant-based diet, we are giving our bodies the building blocks it needs to help reset our immune system.
The Diet Rules: For 30 days you will be consuming 4-5 plant-based smoothies per day. Each smoothie must be made up of a protein, vegetable, fruit, seed or nut, and a grain.
Each smoothie must be made in a personal single serve blender or bullet to control portions. I will be using the Ninja Professional Blender with Single Serve Cups (16oz).
Absolutely no animal proteins or products are allowed.
Add CBD to 1 smoothie per day. I will be using Flora + Bast Age Adapting Sleep Tincture.
You can drink herbal and green teas throughout the day.
Miso broth with 1/4 cup tofu and 1 chopped green onion is allowed if you crave something warm or you are feeling sick.
All liquids count towards your daily water goal. So if you add 1 cup of almond milk to your smoothie, add it to your water tally. It is important while drinking smoothies to make sure you are still hydrating adequately. So it is important to track your liquid intake.
For holidays or celebrations you are allowed to eat 1 plant-based meal instead of a smoothie.
If you are looking to lose weight, aim for 3-4 smoothies per day.
Work out 3-4 days per week. It can be as simple as taking a 20 minute walk!
Before you start this diet, have a "Last Supper".
Benefits of Smoothies: Smoothies are amazing as they pack quite the powerful punch! Full of nutrient density, these filling drinks can help you transform your body for a number of reasons.
The convenience factor is huge here. It literally takes a few minutes to whip up a smoothie and then you can be out the door. This can give you a quick break in the kitchen which will allow you to have more time for other things.
Consuming the daily recommended amount of vegetables and fruits can be a challenge for anyone. Even plant-based eaters! If you choose the wrong foods, the calories add up, and you can see why you won't eat that salad you should of. By drinking smoothies, you can easily meet this goal.
Losing weight can be made easier by consuming smoothies. By cutting the junk food out of your diet and replacing it with healing plant-based foods, you can watch the pounds fall off weekly.
Your body is designed to detox just fine by itself, but that is also based off of the antioxidants in which you consume. By adding foods rich in antioxidants, you are helping your body detox more efficiently by giving it the tools it needs.
By eating anti-inflammatory whole foods you are giving your immune system a much needed break. These foods also help to strengthen your system so that you will be able to fight off any internal bad guys.
Lastly, consuming smoothies gives you energy, reduces cravings of bad foods, retrains your taste buds, improves digestion, and helps you to repair your body better during sleep. Who doesn't want that?
Benefits of CBD: Cannabidiol has many health benefits that when added to a smoothie diet can increase the chances of creating an environment within the body that will promote a healthy immune system. CBD is non-psychoactive and will not produce the effects that THC does in the body. The following are some benefits of CBD usage:
Relief from chronic pain.
Reduction of anxiety.
Reduction of depression.
Improvement with digestion.
Fights multi-drug resistant bacteria.
Reduces oxidative stress and inflammation.
Helps the body keep a healthy weight.
Improves skin conditions and aging.
Can help to fight cancer.
Helps with relaxation which can make it a great tool to induce peaceful rest.
Share this:
---
---